Rebel Belle
Author:
Rachel Hawkins
Category:
Young Adult
Publisher:
Putnam
Release Date:
4-8-14
Harper Price, peerless Southern belle, was born ready for a Homecoming tiara. But after a strange run-in at the dance imbues her with incredible abilities, Harper's destiny takes a turn for the seriously weird. She becomes a Paladin, one of an ancient line of guardians with agility, super strength and lethal fighting instincts. Just when life can't get any more disastrously crazy, Harper finds out who she's charged to protect: David Stark, school reporter, subject of a mysterious prophecy and possibly Harper's least favorite person. But things get complicated when Harper starts falling for him–and discovers that David's own fate could very well be to destroy Earth. –
Goodreads
Harper Price is what I like to call a Rachel Hawkins classic.  She is emotionally tough, she is pretty she is put together, she can cut you with her wit, but she will try to hold back because she is also polite.  Harper is a Southern Belle, but don't you dare equate that with being weak. (Seriously, they call them Steel Magnolias for a reason.)  Harper is thrown, almost immediately, into a mind-bending situation and has to try to figure out why she feels the need to defend her #1 school enemy while still dealing with the death of her sister and staying above everyone's expectations.  I liked Harper.  I liked David, too, although I really didn't feel like I got to know him that well.  Together, David and Harper had great banter and the scenes with the two of them going back and forth were some of my favorites.  I wished there had been more of it, to be honest.
I liked the plot, I liked the banter, but I just could not connect fully with this book.  I don't know if it was perhaps geared a little to young for me or if I wanted more from Harper's background, but I just didn't fully click with it.  However, I remain a Rachel Hawkins fan and while this book didn't blow me away, it was by no means bad.  I loved the mash-up of polite Southern Belle meets badass protector.  I thought the the mythos of this world, though a bit underdeveloped, was a really cool idea.  I also liked the gender role reversal of the girl having to physically protect the boy.  I will be reading subsequent books in this series since I tend to be more forgiving of book one, but I will approach it more cautiously.  However, all of that being said, I think that most people will find this to be a funny, action-packed story worth reading.
I received this ARC in exchange for my honest review.
Find Rachel Hawkins online:
Website
Twitter
Facebook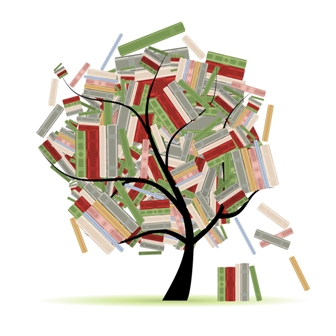 Related Posts