**If you have read Matched and Crossed, this review is spoiler free.**
Reached
Author: Ally Condie
Category: Young Adult
Format: ARC
Publisher: Dutton
Release Date: 11-13-12
After leaving Society and desperately searching for the Rising—and each other—Cassia and Ky have found what they were looking for, but at the cost of losing each other yet again: Cassia has been assigned to work for the Rising from within Society, while Ky has been stationed outside its borders. But nothing is as predicted, and all too soon the veil lifts and things shift once again. – Goodreads
On the outside, I'm a Society girl wearing plainclothes.  But underneath, I have silk and paper against my skin. – ARC pg. 17
Reached begins, not with Ky or Cassia, but with Xander's point of view.  Although we found out some surprising news about Xander in Crossed, we never really knew what was in his head.  I think what surprised me the most about Xander was his idealism.  Of the three, he is the most devoted to the cause and, in many ways, that means he has the most to lose.  I think one of my favorite parts of this book was getting to know him as I got to know Ky and Cassia.  All three protagonists are separated and as Ky and Cassia work for the Rising, I got the strong sense that what they were really working towards was a way back to each other.  However, nothing is certain and there were still plenty of surprising revelations and twists in the plot that kept the story from ever being slow or predicable.  Poetry still plays a big role in this book, with a poem by Emily Dickinson weaving its way through the story, just as Dylan Thomas did in Matched, as well as a surprising new poetic voice.
Reached was a fabulous culmination of a series that took three very different people and followed their journey through disillusionment and discovery.  As with the first two books, the theme of choice ran strongly through this story.  This time, however, as Cassia, Ky and Xander learn more, the choices become less clear and the decisions much more difficult to make.  That struggle was woven through the story in a way that made every plot aspect compelling and even heartbreaking.  I loved the way the three narrators and their unique points of view really helped me see the difficulty and struggle that came with drastic change.  Perhaps the hardest thing to learn is that each choice has it's dark and light, and that there is not a path that will be completely right or completely wrong.
I am always nervous when reading the last book in a series that I love, but Reached took all of the action, romance and struggles of the first two books and brought them into this final installment in a way that was both satisfying and bittersweet.  Ally Condie's eloquent writing and grasp of each character's unique voice made this book an engrossing conclusion to an excellent series.
This book earned 5 birds:



I received this ARC in exchange for my honest review.
Find Ally Condie online:
Website
Twitter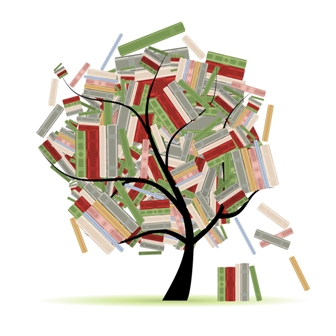 Related Posts