Raven Flight
(Shadowfell #2)
Author:
Juliet Marillier
Category:
Young Adult
Publisher:
Knopf
Release Date:
7-9-13
Neryn has finally found the rebel group at Shadowfell, and now her task is to seek out the elusive Guardians, vital to her training as a Caller. These four powerful beings have been increasingly at odds with human kind, and Neryn must prove her worth to them. She desperately needs their help to use her gift without compromising herself or the cause of overthrowing the evil King Keldec.  Neryn must journey with the tough and steadfast Tali, who looks on Neryn's love for the double agent Flint as a needless vulnerability. And perhaps it is. What Flint learns from the king will change the battlefield entirely—but in whose favor, no one knows. –
Goodreads
"Folk will die, Neryn, even if you become the most expert Caller Alban has ever seen.  Folk will be cut down.  Your folk. My folk. You cannot command the course of a battle without seeing losses." – eGalley Pg. 163
Raven Flight picks up were Shadowfell left off, with Neryn at the rebel base camp in a quandary about how to move forward with her training.  Its quickly apparent that they rebels mus move more quickly than they anticipated and the pressure is on Neryn to gain control of her powers as a Caller so she can help the cause.  Neryn is as quiet and stalwart as always, but her heart is with Flint.  Although this book doesn't have a lot of interaction between Flint and Neryn, let me tell you that what there is is very powerful.  One thing I love about this series is how deeply romantic their subtle interactions are.  It's not in your face romance, but it will still take your breath away.  Tali, Neryn's friend and guard, is another bright spot in this book.  She is tough as nails and unwaveringly loyal.  Some of the things she is willing to do to protect Neryn are truly heroic.  It struck me as I was reading that Neryn and Tali are both equally heroic, but in very different ways.  That contrast made for interesting interactions; Neryn must be patient in order to gain her training and Tali must act in order to accomplish her goals.
I loved Neryn's character growth.  She was always strong, but her strength in this book became less about survival and more about her conviction that she had to help the rebels.  As a result, I think her interaction with other characters gained some depth, as well.   There were some losses in this book that surprised me, but it gave the story some good direction for book three, so I will try not to be too sad about it.  Although I am not a big high fantasy reader, I have to say that I have enjoyed this series immensely.  I think it's one that I can recommend to readers of all ages, with characters that I have grown to really care about.  If this series isn't on your radar, I highly recommend giving it a try.
I received this galley in exchange for my honest review.
Find Juliet Marillier online:
Website
Facebook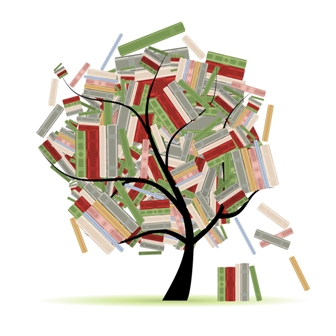 Related Posts