Pure
Author:
Julianna Baggott
Genre:
Young Adult
Format:
ebook
Publisher:
Grand Central
Release Date:
2-8-12
After The Detonations society was divided.  Those that were able to escape to the Dome remained "Pure" and unmarred.  Those that survived on the outside were left to struggle with their deformities.  Pressia is relatively unscathed, except for a scar on her face and a doll head fused to her hand. She knows that she will soon have to flee the OSR, an organization that takes you when you turn 16.  Partridge is a Pure who is determined to find his mother outside the dome.  When he escapes, Pressia and her friend Brandwell must try to keep him alive, keep Pressia from being taken and find out what really happened to Partidge's mother.
This book spends a lot of time setting up the incredibly horrifying place that earth has become.  After two large nuclear attacks, nothing but a wasteland is left.  The blasts caused people to be fused with objects and even living things; Pressia's doll fused to her hand, children were fused to their mothers, animals to their owners and even objects like rock and glass were fused with flesh to create a race of disfigurement that made my skin crawl.  Pressia is lucky because she has a grandfather who looks after her, but society has broken down and life is tough, to say the least.  In contrast, we get a glimpse of life inside the Dome through Partridge and Lyda.  It is a place without the threat of violent danger, but it's not necessarily safe, either.  The twists and turns that the story takes as you find out more regarding the Dome leadership makes the book fast paced and very enjoyable.
The world that Julianna Baggott creates outside the dome is brutal.  Life is hard, people are disfigured, death is a constant companion.  Yet, the human race forges on.  Despite the constant fear and confusion that Pressia faces, there is a core of hope to her story that I found so beautiful.  It is that hope that leads Partridge to her and brings the odd band of friends together to solve the mystery of Partridge's mother.  Despite the cruelty of the outside world, I found the sterile and controlled life inside the Dome to be creepy.  It asks the question that many dystopian novels do:  what does it really mean to live?  What does it really mean to survive?  If every move you make is watched and controlled are you really living at all?  I also found it refreshing that many of the protagonists were not physically beautiful.  In fact, if you saw them on the street, you would probably flinch.  You forget all of that, though, because through their noble journey to find some truth, their inner beauty shines through and you won't easily forget their stories.
I received this book as a galley from the publisher in exchange for my honest review.
Find Julianna Baggott online:
Website
Twitter
Facebook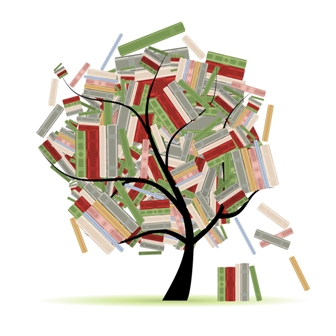 Related Posts