I received this galley in consideration for an honest review.
Promises I Made by Michelle Zink
Series: Lies I Told #2
Published by Harper Collins on November 24, 2015
Genres: Young Adult
Goodreads

Grace Fontaine was trained to carry out perfect crimes. But when a mistake was made the night her family tried to execute their biggest heist yet, her world fell apart. Now her brother is in jail, her mother has disappeared with the entire stolen fortune, and her father is determined to find a new mark, no matter the cost.

Haunted by the way she betrayed her friends—and Logan, the only boy she's ever loved—as well as the role she played in her brother's arrest, Grace decides she must return to the place every thief knows you should avoid: the scene of the crime.

Returning to Playa Hermosa as a wanted criminal is dangerous. But Grace has only one chance to make things right. To do it, she has to use everything she's been taught about the art of the con to hunt down the very people who trained her: the only family she's ever known.
Perfect for fans of Ally Carter, Cecily von Ziegesar, and Gail Carriger, this thrilling, high-stakes novel deftly explores the roles of identity and loyalty while offering a window into the world of the rich and fabulous.
I was so glad to hear that there was a sequel to Lies I Told because, although it didn't end in a cliffhanger, I still wanted to know what would happen to Grace.  The period after their crime is exposed is confusing and with her brother in jail, she is still with the man who says he's her father while her mother is still missing.  Grace has to come to terms with the incredible emotional manipulation of being adopted and then used.  Her entire sense of self worth was tied up in how well she could accomplish the grifts, and I think that, more than anything else about this story, is what fascinates me.  How do you carve out a sense of yourself if being fake is all you've ever known? Her worry about her brother and her uncertain future drive her to try to make amends and try to set things right by bringing people to justice.  The focus of this story is her personal journey and her search for her dad.  While she finds people who really care about her, she is also trying to reach back into her old life in order to set things right.  It doesn't always go very smoothly, but her intentions are clear.
It's hard to face your actions when you have hurt someone deeply, and while she tries to reach out to the friends who once cared about her (without being caught) she tries to give closure to herself and her friends, even when she can't get it from the people who acted as parents to her.  It was a very emotionally complex story with a dash of intrigue.   Promises I Made did not offer a perfect, everything is great ending, but it did offer a hopeful ending that seemed to be more in tune with the rest of the story.  That was important to me because, while I didn't blame Grace for everything, I liked that she still had to face the reality of what she did.  If you liked Lies I Told, I think you will really enjoy Promises I Made.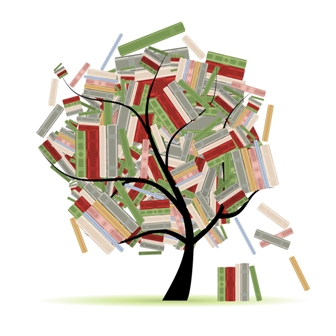 Related Posts