This review is spoiler free, if you have read Birthmarked and Prized.
Promised
Author: Caragh M. O'Brien
Genre: Young Adult
Format: ARC
Publisher: Roaring Brook Presss
Release Date: 10-2-12
After defying the ruthless Enclave, surviving the wasteland, and upending the rigid matriarchy of Sylum, Gaia Stone now faces her biggest challenge ever.  She must lead the people of Sylum back to the Enclave and persuade the Protectorat to grant them refuge from the wasteland.  In Gaia's absence, the Enclave has grown more cruel, more desperate to experiment on mothers from outside the wall, and now the stakes of cooperating or rebelling have never been higher.  Is Gaia ready, as a leader, to sacrifice what–or whom–she loves most? – Goodreads
At the end of Prized, the people of Sylum face an agonizing choice of staying and risking their lives or leaving and trying to forge a new life with the Enclave.  Promised picks up a few months after that decision when Gaia leads a group of people back to the Enclave without knowing what they will find.  Whereas Prized focused on Gaia's relationships, Promised seemed to follow her development as a leader.  What I liked about this was the way the author presented Gaia as smart, but flawed.  Not every decision she makes has good results, and as the traditionally matriarchal structure of Sylum starts to fall away, there are new challenges to her leadership.  The choices in Promised are very much the choices of war and the sacrifices that come with forging a new path and changing established societal structures.  What do you choose?  What kinds of sacrifices are deemed acceptable?  These challenges occur not only within Gaia's own group, but in the Enclave, as well. 
As with the first two books, I felt a theme of choice and sacrifice emerging.  The author's brilliant writing presents these choices and sacrifices in a way that is completely non-judgmental and that is something that I have loved about these books.  There is no right or wrong, because each character believes that their choice, their sacrifice is necessary and, as a reader, you believe that, too.  There is plenty of action and plenty of heart-stopping moments, as well.  Gaia returns to her former home a changed person and she finds that many things at the Enclave have changed as well.  People she once trusted might betray her and old hurts rise to the surface which seems to emphasize just how much Gaia's act of escaping the Enclave had a ripple effect on everyone's way of life.  What of Leon, you might ask?  I can't say too much in order to avoid spoilers, but Leon is right in the middle of everything and we see a great deal of growth in his character, as well.
It's always tricky to write the ending of a series.  You run the risk of leaving a portion of readers unsatisfied, but I must say that I loved the ending of Promised. There are some deaths and Gaia is forced to make a huge sacrifice, but I would not call it sad.  I would say that it was an ending full of hope and the idea that even when the vision of your future must be altered, you can find purpose and happiness in your life.  This entire series has been such a wonderful reading experience.  I have made it one of my missions as a book blogger to spread the word about this unique and powerful story.  If you haven't had the opportunity to read it, you can find my reviews of books one and two here:
This book earned 5 birds:


I received this ARC in exchange for my honest review.
Find Caragh M. O'Brien online
Website
Twitter
Facebook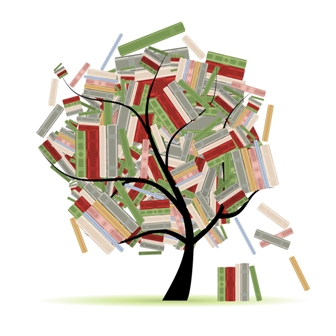 Related Posts