Plus One
Author:
Elizabeth Fama
Category:
Young Adult
Publisher:
Farrar, Straus and Giroux
Release Date:
4-8-14
Divided by day and night and on the run from authorities, star-crossed young lovers unearth a sinister conspiracy in this compelling romantic thriller. Seventeen-year-old Soleil Le Coeur is a Smudge—a night dweller prohibited by law from going out during the day. When she fakes an injury in order to get access to and kidnap her newborn niece—a day dweller, or Ray—she sets in motion a fast-paced adventure that will bring her into conflict with the powerful lawmakers who order her world, and draw her together with the boy she was destined to fall in love with, but who is also a Ray. Set in a vivid alternate reality and peopled with complex, deeply human characters on both sides of the day-night divide,
Plus One
is a brilliantly imagined drama of individual liberty and civil rights, and a fast-paced romantic adventure story. –
Goodreads
The first thing I noticed about Plus One was the world in which it existed, which was really interesting.  The difference between day and night citizens, the various restrictions and prejudices that connected themselves to each population, and the complicated feelings Sol had about her brother's defection to day citizenship gave a very good groundwork for the conflict in the book.  It was well laid-out and I didn't feel as if I were being beat over the head with a heavy handed allegory for our current societal problems.  Instead, at least for me, it made me consider how easily such a huge change might happen when it was meant to help, and how easy it might be to slip into a system that encouraged such devastating division. As a romantic lead, D'Arcy was refreshingly different.   Thankfully, the author did not let him fall into the "hot, perfect guy" category.  He was flawed and well intentioned, and his acquaintance with Sol was built in a way that seemed realistic, given that they literally lead lives as different as night and day. (Sorry, I had to do that.)  It also gave both Sol and D'arcy the unique opportunity to peer into the lives of the "other half".  D'arcy's life is not as easy as Sol assumes.  In fact, it's even more complicated than her own, in many ways.  I found myself feeling worse for him than I did for Sol, at times.
I could go on and on about the structure of the society in this book, but in addition to its sociology, it was a very entertaining story.  As the book progresses, their lives end up intertwining in more ways than even they imagined,  and the twists and tuns in the book made it a page-turner for me.  The romance, while slow to build, was sweet and very emotional.  There was no rescuer and victim in this dynamic, they were equal partners in this messed-up situation and I appreciated that equality.  They rescued each other and they rescued themselves.  The ending was very emotional and really hit the right note between realistic and intensely bittersweet.  Plus One was enjoyable from beginning to end as part family drama, part romance, and part political thriller. It's a book that I will enthusiastically recommend to both teens and adults.
I received this ARC in exchange for my honest review.
Find Elizabeth Fama online:
Website
Twitter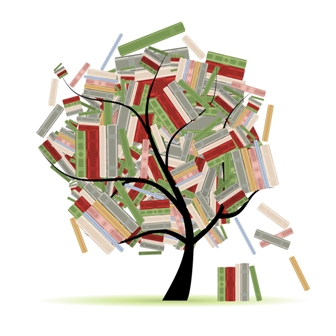 Related Posts