Period 8
Author: Chris Crutcher
Category: Young Adult
Format: eGalley
Publisher: Harper Collins
Release Date: 3-26-13
In this full-length novel from Chris Crutcher, his first since the best-selling Deadline, the ultimate bully and the ultimate good guy tangle during Period 8. Paul "the Bomb" Baum tells the truth. No matter what. It was something he learned at Sunday School. But telling the truth can cause problems, and not minor ones. And as Paulie discovers, finding the truth can be even more problematic. Period 8 is supposed to be that one period in high school where the truth can shine, a safe haven. Only what Paulie and Hannah (his ex-girlfriend, unfortunately) and his other classmates don't know is that the ultimate bully, the ultimate liar, is in their midst – Goodreads
The title, Period 8,  refers to the time each day when a group of teens from all different social realms come together in Mr. Logson's class to talk.  They talk about their lives, debate deeper issue, and generally share everything.  It was in interesting premise and I thought I was in for a YA contemporary about the struggles that many teens face in their high school years.  However, the story quickly morphs into more of a thriller, with one member of the group slowly being revealed to be quite the sociopath.  This type of morphing from one type of story to another would normally not be a win for me, but it worked in this case.  The reader gets glimpses, in varying degrees, into each teen's life and it is soon evident that those struggles are being used against them in the sick game that's being played.  I do disagree with the jacket copy that refers to this as a story about bullying.  That is really only true in the most peripheral sense.  I saw this story as more of a well thought-out book with elements in line with those in the thriller category.
The story was fast-paced and packed in a lot of detail, but without seeming overwhelming.  That is quite a feat because so often when many characters are involved it can get muddled, but that did not happen here.  The dialogue was smart, the characters were believable and the story was compelling.  Beneath the plot, there seemed to be some deeper examination of relationships and the different ways we think we know people.  Although these teens saw each other every day and shared a lot of intimate details of their lives, in many ways they didn't really interact outside of the classroom on a deeper level.  I also found the adults to be very interesting.  There was a wide range of involvement and influence in the adult characters that I don't often see in Young Adult books.  Overall, Period 8 was a quick and pretty wild ride and I guarantee that you will still be thinking about it after you finish reading.
This book earned 3.5 birds, rounded up to 4:


I received this galley from the publisher in exchange for my honest review.
Find Chris Crutcher online:
Website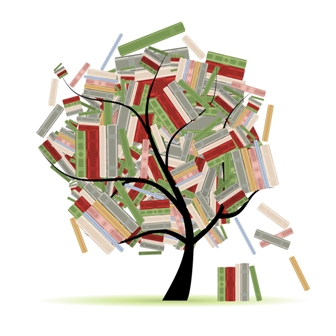 Related Posts