Open Road Summer
Author:
Emery Lord
Category:
Young Adult
Publisher:
Bloomsbury
Release Date:
4-15-14
After breaking up with her bad-news boyfriend, Reagan O'Neill is ready to leave her rebellious ways behind. . . and her best friend, country superstar Lilah Montgomery, is nursing a broken heart of her own. Fortunately, Lilah's 24-city tour is about to kick off, offering a perfect opportunity for a girls-only summer of break-up ballads and healing hearts. But when Matt Finch joins the tour as its opening act, his boy-next-door charm proves difficult for Reagan to resist, despite her vow to live a drama-free existence. This summer, Reagan and Lilah will navigate the ups and downs of fame and friendship as they come to see that giving your heart to the right person is always a risk worth taking. A fresh new voice in contemporary romance, Emery Lord's gorgeous writing hits all the right notes.  – Goodreads
Open Road Summer was one of those books that made me sigh happily after I read the last page.  It occurred to me that the author took someone who might have been a great supporting character and made her the main character.  Reagan was Lilah's protector, her sounding board, and the person who kept her grounded.  While this friendship could have easily turned into a cringe-worthy "competition" between two talented best friends, it thankfully stayed far away from that trope.  Instead, it was about how much they supported each other.  It was also a great example of messy and complicated families that are still loving.  I know I've said this before, but I love it when families in books stray from the "norm" of a mom and a dad, together forever and happy.  Life just isn't like that for a lot of people, but that doesn't mean that your life is broken.  Regan's relationship with her dad might not have been traditional, but there was no doubt that they loved each other.  As jaded as Reagan was, that sense of family made up of Lilah, Lilah's family, and Reagan's own family gave her a really strong foundation.
Matt definitely deserves a mention in this review because instead of becoming got typical "nice guy" that we find so often in YA, he was a three dimensional character that still managed to remain interesting and layered while being the nice guy.  Music played a big part in this story, obviously, and while I usually cringe when I see song lyrics in books, this didn't feel forced at all.  I also liked the contrast between Lilah's music and Regan's photography.  They both expressed themselves artistically, but in different mediums.  Open Road Summer was like the best of Nashville with a dash of My So Called Life.  It was honest, fun, romantic, and contained everything I love in a summer read.  Take this book on vacation or just escape for a while and give it a try.  Either way, you'll be glad you read it.
I received this ARC in exchange for my honest review.
Find Emery Lord Online:
Website
Twitter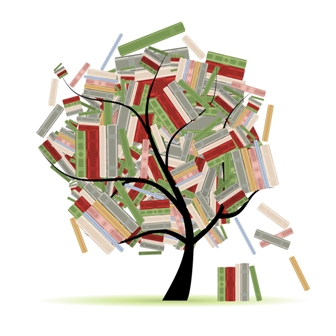 Related Posts