**This is a review of book 2 in the Eve series. If you have read Eve, this review is spoiler free.**
Once
Author: Anna Carey
Genre: Young Adult
Format: ARC
Publisher: Harper Teen
Release Date: 7-3-12
For the first time since she escaped from her school many months ago, Eve can sleep soundly. She's living in Califia, a haven for women, protected from the terrifying fate that awaits orphaned girls in The New America. But her safety came at a price: She was forced to abandon Caleb, the boy she loves, wounded and alone at the city gates. When Eve gets word that Caleb is in trouble, she sets out into the wild again to rescue him, only to be captured and brought to the City of Sand, the capital of The New America. Trapped inside the City walls, Eve uncovers a shocking secret about her past–and is forced to confront the harsh reality of her future. When she discovers Caleb is alive, Eve attempts to flee her prison so they can be together–but the consequences could be deadly. She must make a desperate choice to save the ones she loves or risk losing Caleb forever. – Goodreads
The last line of book one (Eve) almost killed me and I gladly jumped back into New America, eager to find out what happened to Eve and Caleb.  Well, in case you are wondering, a lot happens.  In a market that's awash with dystopian plots, the Eve series stands out for many reasons.  I think the most compelling for me is Eve's slow but sure development from someone who believed without questioning into someone who was disillusioned and is now discovering the risks and rewards of having a choice and being free.  Freedom is a common theme in this genre, of course, but the writing tends to weave a very compelling argument for the other side, at times, which makes you want to believe that perhaps the villains have a point.  For me, it created a real sense of moral conflict, which you can see in Eve's character, as well.  In the end, it is her memories of school and her love for Caleb that drives her decisions.  Her ultimate discovery is that if she wants freedom for others, she might have to give up her own to obtain it.
I have forgotten how emotional this series is.  Eve comes across some surprising revelations about her mother and father which triggers memories of her time with her mother before the plague took her life. As Eve finds out more of her history, the memories become almost painful to read.  As I said in my review of Eve, much of the emotion of this book is in its proximity to the world that we live in now.  This is not a dystopian that is hundreds of years in the future.  This world exists in a time where abandoned Ikea stores are still standing, full of furniture and left to rot.  It is familiar, believable and very eerie.  The plot twists, action and nail-biting moments inside the city made this book a very quick read because I could not put it down.  If you loved Eve, you will be equally invested in Once.  If you haven't started this series, you are missing out.  It's going to be a very long wait for book three!
This book earned 4 birds:
 

I received this ARC from the publisher in exchange for my honest review.
Find Anna Carey online:
Website
Twitter
Facebook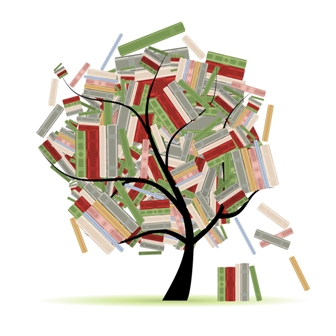 Related Posts