Of Beast And Beauty
Author:
Stacey Jay
Category:
Young Adult
Publisher:
Delacorte
Release Date:
7-23-13
In the domed city of Yuan, the blind Princess Isra, a Smooth Skin, is raised to be a human sacrifice whose death will ensure her city's vitality. In the desert outside Yuan, Gem, a mutant beast, fights to save his people, the Monstrous, from starvation. Neither dreams that together, they could return balance to both their worlds.  Isra wants to help the city's Banished people, second-class citizens despised for possessing Monstrous traits. But after she enlists the aid of her prisoner, Gem, who has been captured while trying to steal Yuan's enchanted roses, she begins to care for him, and to question everything she has been brought up to believe.  As secrets are revealed and Isra's sight, which vanished during her childhood, returned, Isra will have to choose between duty to her people and the beast she has come to love. –
Goodreads
"She's a queen; I'm her prisoner. I resent her and she fears me, and there are times when I fear her, too. I am her monster, and she is mine." – ARC pg. 156
Of Beast And Beauty is probably one of the most interesting retellings I have read in a long time.    Beauty and the Beast is a very old folk tale and its themes are well known; in some cases the sins of the father are visited upon the children, as a daughter must remain prisoner to repay a debt.  In others, it is simply a tale of moral corruption and the way that true love can cleanse and redeem the soul.  This particular interpretation takes on both of those ideas.  In Yuan, a great environmental disaster took place long ago and those lucky enough to flee to the dome are protected, while those on the outside were left to fend for themselves until the curse could be broken by the two people who must fall in love.  As I read it, I felt like the beast was not one person, but those  in the dome, with Isra as their blind queen.  She is blind both literally and figuratively until she starts to listen not only to the enchanted roses on the palace grounds, but the mysterious dreams that haunt her.  In contrast, Gem is called a Monstrous because of the scaly skin that is an adaptation of the harsh desert environment, but it was soon obvious that any ugliness in this book existed within people.  In many ways, Isra's inability to see her prisoner allows her to know him better, and their relationship progresses into something deeper.
The twists in this story really made it for me.  Yuan is filed with many, many secrets and as they are revealed, Isra must make some very painful decisions.  When she discovers the conditions of the people outside, Isra becomes determined to make things right.   One very interesting perspective is that of Bo, the son of a powerful adviser and Isra's betrothed.  I found him to be interesting because of his internal conflict.  He has been raised to obey and he is ambitious, but there is something in him that sees the injustice that Isra sees.  It brought a very interesting perspective to the story and I am so glad that Stacey Jay included his point of view in the book. This story has some very dark elements to it, and it was unflinching in its descriptions of the Monstrous in the desert region and the harsh conditions of their lives.  The writing is beautiful and the different points of view brought depth to a story that has been written and studied many times before. Of Beast and Beauty is a retelling that keeps the core of the original but puts an amazing new spin on some very old themes and makes them seem new again.
I received this ARC in exchange for my honest review.
Find Stacey Jay online:
Website
Twitter
Facebook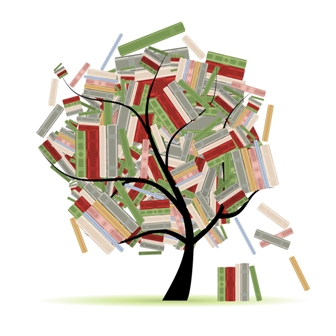 Related Posts