Mystic City
Author: Theo Lawrence
Genre: Young Adult
Format: ebook
Publisher: Delacorte
Release Date: 10-9-12
Aria Rose, youngest scion of one of Mystic City's two ruling rival families, finds herself betrothed to Thomas Foster, the son of her parents' sworn enemies. The union of the two will end the generations-long political feud—and unite all those living in the Aeries, the privileged upper reaches of the city, against the banished mystics who dwell below in the Depths. But Aria doesn't remember falling in love with Thomas; in fact, she wakes one day with huge gaps in her memory. And she can't conceive why her parents would have agreed to unite with the Fosters in the first place. Only when Aria meets Hunter, a gorgeous rebel mystic from the Depths, does she start to have glimmers of recollection—and to understand that he holds the key to unlocking her past. The choices she makes can save or doom the city—including herself. – Goodreads
Mystic City takes place in a future New York that has been divided into a sort of Verona type territory, a la Romeo and Juliet, with family loyalty serving as the boundary lines that can mean life or death, if you're not careful.  The world building in this book does a lot to create picture of a city with a great divide between the haves and have nots. In fact, the story does bear more than a little resemblance to the plot and structure of Romeo and Juliet, but with a decidedly more futuristic view and, of course, magic.  Not only are their two warring families trying to join together through marriage, but there is also an entire class of people that have been banished and are forced to live as almost sub-humans. Aria's parents are truly scary, almost sociopathic people who are intent on keeping their status and lifestyle at any cost.  I thought this story would be a very straightforward futuristic romance, but there were may surprising plot twists that made it feel a lot like a political thriller.
I think what I really liked about Mystic City was the love story.  Within all of the political intrigue and class warfare was a story about two people who fell in love, despite the odds being totally against them.  No, it's not a new plot device, certainly, but the twists and turns that make up the romance and the way that it is revealed made it seem very fresh.  Aria and Hunter's romance isn't just about them and since it pulls in so many people, for better or for worse, it makes the story seem large and important and I was very drawn to the story.  I thought that Mystic City was a great start to a series that I am looking forward to reading again.
This book earned 3.5 birds rounded up to 4:


I received this book as a galley from the publisher in exchange for my honest review.
Find Theo Lawrence Online:
Website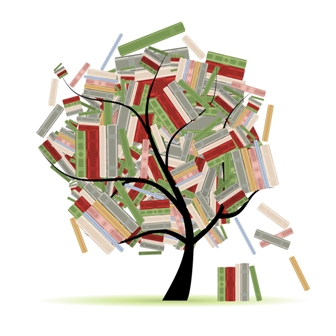 Related Posts