Monstrous Beauty
Author: Elizabeth Fama
Genre: Young Adult
Format: ebook
Publisher: Farrar, Straus and Giroux
Release Date: 9-4-12
Fierce, seductive mermaid Syrenka falls in love with Ezra, a young naturalist. When she abandons her life underwater for a chance at happiness on land, she is unaware that this decision comes with horrific and deadly consequences. Almost one hundred forty years later, seventeen-year-old Hester meets a mysterious stranger named Ezra and feels overwhelmingly, inexplicably drawn to him. For generations, love has resulted in death for the women in her family. Is it an undiagnosed genetic defect . . . or a curse? With Ezra's help, Hester investigates her family's strange, sad history. The answers she seeks are waiting in the graveyard, the crypt, and at the bottom of the ocean—but powerful forces will do anything to keep her from uncovering her connection to Syrenka and to the tragedy of so long ago. – Goodreads
This book tells the story of two women living over 100 years apart.  Syrenka is a mermaid with a somewhat tragic history when it comes to human men and when she meets Ezra, she is determined to become human to be with him.  In present time, we meet Hester, who is convinced that if she falls in love and has a baby, she will meet the same fate as her mother and all of the women in her family; a mysterious death soon after giving birth.  The book goes back and forth, telling both stories, until the lives of these two women come together.  The switch in perspectives is well done, for those that are leery of such devices, and it really adds to the story.  Setting the book in Plymouth, Massachusetts was a wonderful way to tie in the historical with the modern day.  Having lived in that area, I can attest to the fact that it is a place where you are surrounded by history everywhere you go.  Both Hester and Syrenka are kind of lonely characters, separated by what makes them different and they are both looking for a way to feel close to someone.  Ultimately, it seems to be a story about sacrifice and I have to admit that I was not expecting it to be such an emotional book
Monstrous Beauty was beautifully written with a fascinating story and characters that I became very attached to.  I loved the way the story in the past and the story in the present met in the middle and filled in all of the missing pieces.  It is a book that is dark (there is a scene that depicts an act of sexual violence) and intricate with the perfect combination of fantasy, paranormal and historical.  Almost everything about this story grabbed my attention and held it.  This is my first Elizabeth Fama book, but I guarantee that I will be reading more from this author!
This book earned 5 birds:


I received this book as a galley from the publisher in exchange for my honest review.
Find Elizabeth Fama online:
Website
Twitter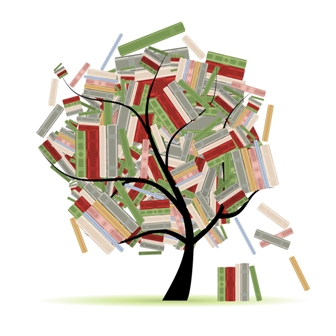 Related Posts