Midwinterblood
Author:
Marcus Sedgwick
Category:
Young Adult
Format:
ARC
Publisher:
Roaring Brook
Release Date:
5-5-13
Seven stories of passion and love separated by centuries but mysteriously intertwined—this is a tale of horror and beauty, tenderness and sacrifice. An archaeologist who unearths a mysterious artifact, an airman who finds himself far from home, a painter, a ghost, a vampire, and a Viking: the seven stories in this compelling novel all take place on the remote Scandinavian island of Blessed where a curiously powerful plant that resembles a dragon grows. What binds these stories together? What secrets lurk beneath the surface of this idyllic countryside? And what might be powerful enough to break the cycle of midwinterblood? From award-winning author Marcus Sedgwick comes a book about passion and preservation and ultimately an exploration of the bounds of love. – Goodreads
Midwinterblood was different from anything I have read lately, and I found that to be extremely refreshing.  As the description tells you, there are multiple stories in this book that start in the future and work their way back, almost like an excavation in story form.  Each story features two central characters that have a relationship in each life, but not in the way that you might imagine.  Yes, they are sometimes romantically involved, but in other lives they are connected in different ways.  So, this book slowly pieces together not only the central relationship of the two protagonists, but the small aspects of their lives that survive over the centuries.  It was wonderfully done and I loved the way the story slowly came together as the book progressed.
Within each story was, what I felt to be, an examination of sacrifice in relationships.  As the same two people meet in each life, a sacrifice of some kind is always required.  I found that to be one of the most fascinating aspects of this book.  To love someone is to require sacrifice, or to at least be willing to sacrifice, and all of these stories held that idea in ways that were sometimes brutal and sometimes beautifully heartbreaking.  Each sacrifice carried over into the next life, but that doesn't really become evident until the last chapter when the reader finally comes to the origin story at the end.  That was the cool thing about starting in the future and going back; it gave a very unique view of all of the stories and it made me want to go back and read it again.  This is one of those books that might not get a lot of attention, but it really deserves to be read.  If you are looking for a book that is different, brilliantly constructed, and beautifully written, I highly recommend Midwinterblood.
I received this ARC in exchange for my honest review.
Find Marcus Sedgwick online:
Website
Twitter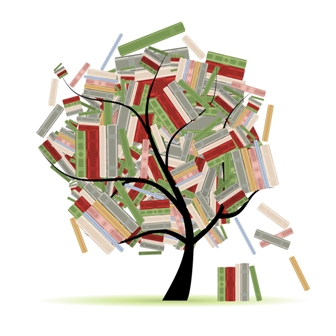 Related Posts