Me, Him, Them, and It
Author: Caela Carter
Category: Young Adult
Format: eGalley
Publisher: Bloomsbury
Release Date: 2-26-2013
ME is Evelyn Jones, 16, a valedictorian hopeful who's been playing bad girl to piss off THEM, her cold, distant parents. HIM is Todd, Evelyn's secret un-boyfriend, who she thought she was just using for sex – until she accidentally fell in love with him. But before Evelyn gets a chance to tell Todd how she feels, something much more important comes up. IT. IT is a fetus. Evelyn is pregnant – and when Todd turns his back on her, Evelyn has no idea who to turn to. Can a cheating father, a stiff, cold mother, a pissed-off BFF, and a (thankfully!) loving aunt with adopted girls of her own help Evelyn make the heart-wrenching decisions that follow. – Goodreads
I think the first thing I noticed about Evelyn was that she is in desperate need of attention.  I don't mean that in a "look at me" way, but in a real and nurturing way.  The reader slowly finds out that her parents are at home, yes, but they are also very much wrapped up in their own pain and Evie's cries for help basically go unnoticed.  It was so sad to read about why she becomes sexually active because it's clear she is looking for a way to act out, yes, but she's also looking for affection.   Obviously, this results in her pregnancy and the story that follows is an unflinching look at the shock-waves that hit her as a result of her condition.  I have to say, other than her Aunt and her Planned Parenthood counselor, I was not a fan of the people in her life.  Her best friend came off as being very selfish and, of course, Todd is somewhat demonized as the guy who "just can't handle it."  There were no Juno-like jokes or adorable nerdy love interests in this story, and I liked that.  I liked the way that Evelyn's reality was presented, because as a reader, I really felt for her.  I wanted her to find the support she was looking for.  I also appreciated the way her options were handled.  There was no hint that the author was trying to convince me of what she thought was the right choice for Evelyn.  That made the story much easier to relate to, in my opinion.
Having said all of that, I had some issues with the ending.  I feel like I come across this a lot with gritty young adult contemporaries.  This book was so honest about the turmoil that a teen pregnancy can create for everyone and I was so glad to read something so unflinching, but the ending was so unrealistic that it took away from everything that happened before it.  I can't go into a lot of specific detail without giving away spoilers, but I will say that I felt it the ending did not do justice to the rest of the book, in my mind.  I really thought that Caela Carter did an excellent job of dissecting all of the pressures that Evie was feeling and had her react in a very understandable way.  As her aunt pointed out, she is a kid herself dealing with some very adult decisions that must be made.  Despite my misgivings about the ending, I did basically enjoy the book.  I thought the honesty that was used to deal with this issue was refreshing.
This book earned 3 Birds


I received this galley from the publisher ion exchange for my honest review.
Find Caela Carter online:
Website
Twitter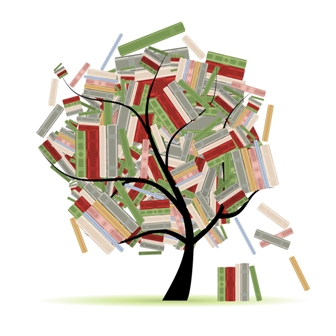 Related Posts