Love Letters To The Dead
Author:
Ava Dellaira
Category:
Young Adult
Publisher:
Farrar, Straus and Giroux
Release Date:
4-1-14
It begins as an assignment for English class: Write a letter to a dead person. Laurel chooses Kurt Cobain because her sister, May, loved him. And he died young, just like May did. Soon, Laurel has a notebook full of letters to people like Janis Joplin, Amy Winehouse, Amelia Earhart, Heath Ledger, and more; though she never gives a single one of them to her teacher. She writes about starting high school, navigating new friendships, falling in love for the first time, learning to live with her splintering family. And, finally, about the abuse she suffered while May was supposed to be looking out for her. Only then, once Laurel has written down the truth about what happened to herself, can she truly begin to accept what happened to May. And only when Laurel has begun to see her sister as the person she was; lovely and amazing and deeply flawed; can she begin to discover her own path – Goodreads
This book contains a story that involves sexual abuse.
Love Letters To The Dead takes you on a sometimes sad, sometimes wild, sometimes shocking tour through the mind of Laurel, a teen whose sister is dead and who is grappling for purchase in a life that feels like it's anything but good or normal.  We get to know Laurel, of course, through her letters to famous dead people, which is actually a school assignment that she never turns in.  She is able to narrate her life from a safe distance this way, all while interweaving the tragedies of the famous people she looks to for a sort of strange guidance.
Laurel's story is very sad.  As the circumstances surrounding her sister's death were slowly revealed I felt my heart breaking into little pieces.  Laurel mourns her sister and feels completely alone as her parents disappear into their own grief.   In addition to  suffering from her own grief, she is dealing with sexual abuse that she suffered, which is something she hasn't disclosed to anyone.  As she comes to terms with new relationships, her painful past, and starts to see that she can love her sister and still accept that she was a flawed human being, the pieces of her life seem to fall apart so that they can be put together, again.
If I could write a love letter to this book, it would be a thank you for the emotional, heart-breaking story, the trip down memory lane via people like Kurt Cobain and River Phoenix, and the vivid characters that came to life through Laurel's letters.  The beautiful writing and unique delivery really made Love Letters To The Dead stand out for me.   This is one of those books that I will be hand selling at book stores until they kick me out for being creepy.  In other words, put this title at the top of your list.
Find Ava Dellaira Online:
Website
Twitter
Facebook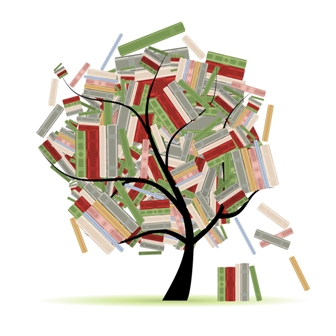 Related Posts