Lies Beneath
Author: Anne Greenwood Brown
Genre: Young Adult
Format: ebook
Publisher: Random House
Release Date: 6-12-12
Calder White lives in the cold, clear waters of Lake Superior, the only brother in a family of murderous mermaids. To survive, Calder and his sisters prey on humans, killing them to absorb their energy. But this summer the underwater clan targets Jason Hancock out of pure revenge. They blame Hancock for their mother's death and have been waiting a long time for him to return to his family's homestead on the lake. Hancock has a fear of water, so to lure him in, Calder sets out to seduce Hancock's daughter, Lily. Easy enough—especially as Calder has lots of practice using his irresistible good looks and charm on unsuspecting girls. Only this time Calder screws everything up: he falls for Lily—just as Lily starts to suspect that there's more to the monsters-in-the-lake legends than she ever imagined. And just as his sisters are losing patience with him. – Goodreads
A cold lake, revenge and a family secret all set the scene for this gripping story about a family of mermaids bent on revenge.  Calder and his sisters are unbelievably good looking and survive by preying on the life force of those who make the mistake of crossing their paths in lakes and oceans.  When the family that they hold responsible for their mother's death moves to a house on Lake Superior, they take their chance.  Calder must try to trick Lily into falling in love with him as he hides who he really is – the person who wants to kill her father.  The scenes jump back and forth between Calder's life in the water with his sisters and his life on land, trying to appear normal enough to catch Lily's eye.  These mermaids are not the stuff of Disney movies.  They are evil and clever and very dangerous.
What I loved about this story most of all was how uncomfortable it was to like Calder because he is not an entirely likable character.  Let's face it, he's a murderous merman, which is not #1 on anyone's Top Ten Desirable Attributes in a Boyfriend.  I was glad to see Lily's initial distrust of him because it made me like her that much more.  What you come to realize is that there is a big part of Calder that is tired and just wants to be normal. His conflicted feelings and Lily's caution made for a very different and more satisfying relationship and, as a reader, I think it was much more interesting than "Oh, it's a merman and I love him immediately."  As the story unfolds, their relationship develops into something very different and extremely compelling and entertaining.  Calder's inner war between his humanity and merman nature make it more than just a story of star-crossed lovers.  "Lies Beneath" seems to refer not only to the water, but to the motivations and conflicts that reside in all of us and what people are willing to sacrifice in order to do the right thing.  I have read several mermaid books this year, but I am 100% in love with this one.  It's dark shadows and unconventional story makes it a book worth reading.
This book earned 5 birds:


I received this book as a galley from the publisher in exchange for my honest review.
Find Anne Greenwood Brown online:
Website
Twitter
Facebook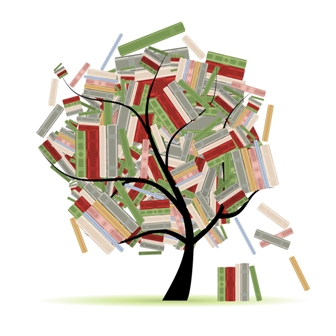 Related Posts