Levitating Las Vegas
Author:
Jennifer Echols
Category:
New Adult
Publisher:
Pocket Star
Release Date:
5-7-13
Showgirl Holly Starr is sick and tired of assisting her dad, a celebrity magician, in his Las Vegas casino magic show. As soon as he keeps his promise to her and shares the secrets to his tricks, she can break out on her own. But can she really make it? For years Holly has taken medication to stave off crazy hallucinations that she can levitate objects. Just when she thinks she's ready to make a career and a life for herself, her medicine—and her luck—run out. Elijah Brown suffers from a similar delusion—that he can read minds—and he's out of medicine too. Determined to save himself and his old flame Holly, he kidnaps her and takes her straight to the source, a town high in the Rockies where their medicine is made. What they discover there leads them to suspect their powers are not imaginary after all…and neither is the intense attraction they feel for each other. They make a pact to stick together as they return to Vegas to confront the people who kept them in the dark so long. But soon they're pitting their powers against each other in a dangerous world where the nightlife is seductive, domination is addictive, the sex is beyond belief…and falling in love is murder. – Goodreads
With the seediness of Vegas as a backdrop, Holly and Elijah's story connects, separates, and then collides again as they learn about the conspiracies that have kept them in the dark and kept them apart.  The story was well paced and paced full of romance and a lot of mystery.  The idea that natural abilities are behind the magic acts in Vegas was a great idea and I loved the way it served as the foundation for the conspiracy theory that pushed Elijah and Holly back together.
I liked the contrast between Holly and Elijah.  Holly is more brash and used to being on stage.  Elijah is quiet, reserved, and not sure who he is even before his talents present themselves.  I also liked Kaylee and Shane who were really interesting supporting characters.  There are no guarantees between Holly and Elijah since Holly's abilities and Elijah's power might not be a good match, but the heat is definitely there between them.  I always appreciate a complicated relationship and this story had it in spades.  Levitating Las Vegas was a departure for Jennifer Echols, but it was a really fun combination of a traditional Las Vegas Mob story and paranormal romance.
I received this galley in exchange for my honest review.
Find Jennifer Echols online:
Website
Twitter
Facebook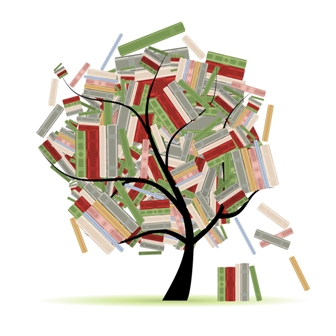 Related Posts