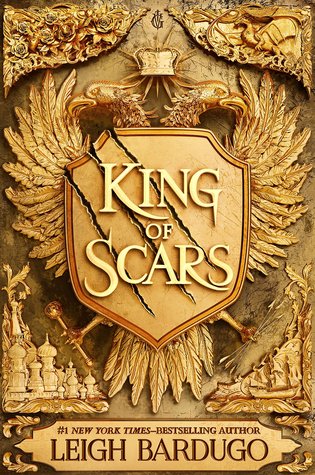 King Of Scars by Leigh Bardugo
Series: Nikolai Duology #1
Published by Macmillan on January 29, 2019
Genres: Young Adult, Fantasy
Goodreads


Nikolai Lantsov has always had a gift for the impossible. No one knows what he endured in his country's bloody civil war—and he intends to keep it that way. Now, as enemies gather at his weakened borders, the young king must find a way to refill Ravka's coffers, forge new alliances, and stop a rising threat to the once-great Grisha Army.

Yet with every day a dark magic within him grows stronger, threatening to destroy all he has built. With the help of a young monk and a legendary Grisha Squaller, Nikolai will journey to the places in Ravka where the deepest magic survives to vanquish the terrible legacy inside him. He will risk everything to save his country and himself. But some secrets aren't meant to stay buried—and some wounds aren't meant to heal.
I don't know what it is about this world, but I was so happy to be back in it again.  It wasn't just the return of old friends and the sense of "checking in" to see how they are, but the desire I had to see how Ravka would recover from the Darkling's horrible influence. Ravka is not 100% secure in its position as a sovereign nation.  The dispatching of the Darkling and the financial issues makes Nikolai's job as leader even more important and precarious.  Still, this band of Grisha are as creative, hilarious, and loyal as they ever were.   I have loved Nikolai ever since we met him as Sturmhond. He is changed, of course, but a little Sturmhond leaks out every once in a while and nothing bring me more joy than those little glimpses.  If course, he is keeping an entire county together now with a little more than charm and sheer determination, but nothing worth doing is easy and why are we even here if it isn't going to be a crazy ride?  The story switches narratives between Nikolai, who must research  rather pressing mystery in order to cure himself of his (literal) monster and Nina, who is on an undercover mission to save Grisha. Nikolai's affliction, with him since the battle in the Shadow Fold, is growing more determined. Nikolai and Zoya, accompanied by a zealot monk, must go searching for an answer and a cure.
Zoya was not the easiest character to understand when we first met her, but it is very easy to see the after effects of the mental abuse that the Darkling inflicted on all of his inner circle.  His charisma was toxic and that poison is, to some extent, still in everyone's system. Zoya, however, I think feels a particular anger against her own misplaced loyalties.  As she and Nikolai search for answers, we learn more about her and the history that weighs on her soul.  Her immense power has always been somewhat of a shield, but there are small signs that perhaps it isn't as impenetrable as everyone thought.
My beloved Nina is still grieving and part of that process is continuing her work as a rescuer of Grisha, who are still persecuted in many parts of the world outside of Ravka.  It was both wonderful and painful to be with her again.  She is still deeply grieving the loss she suffered and she is still fighting the aftermath of her addiction.  I appreciated the way the story shows recovery, not as an event, but a process that might not ever truly end.  Still, she is Nina, and her irreverence and wit mingles with her bravery and unending quest to save those who would be punished for simply being who they are.
I am already sad this this is a duology and not part one of a 100 volume series where we get to see the Grishaverse forever and ever, but I will always be grateful for any stories I get in this world.  I love everyone that Leigh Bardugo creates, even when I hate them.  If you're wondering whether King of Scars lives up to the hype, the answer is YES.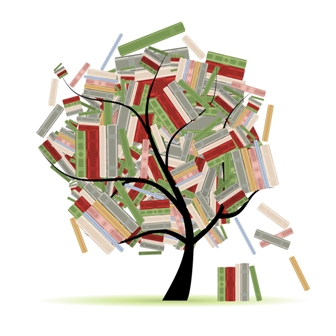 Related Posts