I am so thrilled to be a part of the Midwinterblood Blog Tour!  Today I have Marcus Sedgwick visiting to answer some of my questions about this unique and beautifully written book.  You can read my review here.
Marcus Sedgwick was born and raised in East Kent in the South-east of England. He now divides his time between a small village near Cambridge and the French Alps.  Alongside a 16 year career in publishing he established himself as a widely-admired writer of YA fiction; he is the winner of many prizes, most notably the Branford-Boase Award for a debut novel (Floodland), and the Booktrust Teenage Prize (My Swordhand is Singing). His books have been shortlisted for over thirty other awards, including the Carnegie Medal (four times), the Edgar Allan Poe Award (twice) and the Guardian Children's Fiction Prize (four times).  Marcus was Writer in Residence at Bath Spa University for three years, and has taught creative writing at Arvon and Ty Newydd. He is currently working on film and other graphic novels with his brother, Julian, as well as a graphic novel with Thomas Taylor. He has judged numerous books awards, including the Guardian Children's Fiction Prize and the Costa Book Awards.He has illustrated some of his books, and has provided wood-engravings for a couple of private press books. 
1. Midwinterblood is like an archaeological dig itself, as the story digs deeper in time as the book progresses.  What made you decide to structure the story that way?
That's a fun way of looking at it! It always sounds complicated when I talk about the structure of the book but I hope it reads simply enough – having decided that there were going to be seven stories it seemed like a good idea to place them in reverse order, to start at the front and then to see what lead to that point. This means that as you read on, you're getting closer to the origin of the whole series of lives, and what has caused this whole thing to come about. So it was a way of building suspense I guess, but then of course, there's a little cheat, as there's the epilogue that brings us back to the first story again. There's supposed to be a degree of circularity about the whole thing.
2. Did the painting,
Midvinterblot
, inspire you to write this story?
It was a combination of things, but this wonderful, and I should say HUGE, painting was the starting point. The first time I saw it I knew I wanted to make a story out of it one day. It took me a few years to work out how – because I knew I didn't just want to retell the scene I imagined was happening in the picture. The painting is by one of Sweden's most famous artists, Carl Larsson, and depicts the moments before the sacrifice of King Domaldr, who goes willingly to his death in order to restore fertility to his land.
After several years of thinking, I finally came up with the device of having seven stories all based on the themes of the painting, which to my mind are love, and sacrifice. The sacrifice is obvious – the naked King is about to be killed by the executioner – the love takes a little while to see – but there's a figure of a woman in green, prostrate on the ground, ignored by everyone, but who to me must be the Queen. And looking even closer we see the face of a child in the gallery, looking on with concern.
3. Each story seems to center around the idea of sacrifice. What is it about that idea that fascinates you?
I think that some of us change as we get older. Some things that seemed important when I was younger don't seem to be so important now, and some things I never thought about seem to grow in relevance. In the book we are presented with seven sacrifices – the one from the painting is of course a literal sacrifice, but there are many other types of sacrifice that people make and I wanted to explore some of them too. To willingly sacrifice yourself, or something of yours, for the good of others is perhaps the greatest altruistic gesture that we can make. So the King goes to his own death in order to save his people, at the cost of his Queen's everlasting grief. But each story has its own sacrifice, some large and some small.
In the middle story, about a painter whose painting of sacrifice is rejected by the museum he painted it for as being too old-fashioned a notion, he rallies against this decision with these words:
Eric sat in the darkening room staring up at his masterpiece.
Sacrifice, he thought. Outdated?
Young upstarts from the city. Just because we have entered the modern world, have we done with suffering? Have we done with love, and loss? Have we done with wars? Then, there will be sacrifice! And when a parent works themselves to death to feed their child? Sacrifice?
And when a mother dies in childbirth?
Sacrifice.
He shook his head.
   
I think the idea of sacrifice is one that we find beautiful, and yet which scares us too. Would wehave the love sufficient to make such a great act?
4. In each life Merle and Erik are somehow intertwined, although not always in a romantic way.  What made you change the nature of their relationship from lifetime to lifetime?
Given that I'd fixed upon the idea of the two lives of Erik and Merle happening seven times, I realized that though I wanted a few of the stories to be about love in the romantic sense, I thought it would get boring if all seven were. It allowed me to explore notions of all types of love – of sibling love, of parental love, of platonic love. There is much more to love than just the narrow sense of boy meets girl. This meant I could also explore various forms of relationship; Midwinterblood is I think the only book I know with a lesbian ghost story, but also looks at the way a parent cares for a child, and even the way someone can care for someone they've never actually met, as happens in the section set during the war.
5. If you had a chance to "drink the tea", so to speak, and extend your life, would you?
That's a big question and one that's really hard to answer honestly. Having spent some time writing about immortality, and reading other fiction on the subject, I would like to say that I wouldn't. Take the lot that's given to you and be happy, that kind of thing. I've read a lot of stuff about the serious scientific work going on in the US and in Britain to put an end to aging and maybe even death, and it's frightening stuff for a world that's already creaking at the seams. But who can honestly say they wouldn't 'drink the tea' if a cup was put before you…?
Thank you, Marcus!
 I highly recommend putting this book on your "must read" list.  It was so enchanting and the way it was constructed just blew me away.  The good people at Roaring Brook/Macmillan are allowing me to give away one copy of Midwinterblood!  Just fill out the Rafflecopter form below and good luck!
*Open to residents of the US and Canada*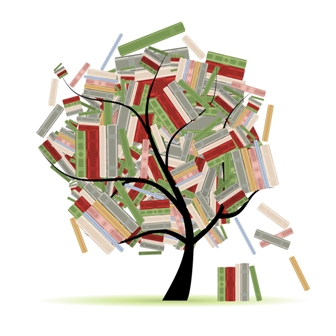 Related Posts