One of my favorite crossover series is the Pure series by Julianna Baggott.  I was absolutely riveted by this post-apocalyptic word and the conclusion, BURN,  is coming out on February 4th!  I have Julianna on the blog today answering a few questions about writing the series. Go here to add the series on Goodreads.
Here's a little bit about BURN
Inside the Dome, Patridge has taken his father's place as leader of the Pures. His struggle has led him here, intent upon bringing down the Dome from the inside, with the help of a secret resistance force. But things are not as simple from his new position of power and he finds himself tempted by his father's words: perhaps if the world is to survive it needs the Dome – and Partridge – to rule it… As Partridge's resolve weakens, Pressia and Bradwell continue piecing together the clues left to them from the time before the Detonations. It is their hope that they will be able to heal the Wretches, and free them from their monstrous fusings and the Dome's oppression once and for all. But everything depends, too, on Partridge. Separated by distance and history, can they still trust their friend and ally? Or is the world doomed to an eternity of war and hardship? –
Goodreads
What is the hardest part about writing a conclusion to a series?
Saying good-bye and how you do it. It's personal, deeply. It's the end of years of work. It's the largest scale work I've ever written and therefore ever had to say good-bye to. The ending, it might surprise you, is a little bit of a relief but it's also a personal ending.
Plus, what to tie up. What to allow to be messy — like life as it trudges on.
If you look on Goodreads, it's full of a lot of people who are very anxious to read BURN.  Can you give us any hints as to what we can expect from book 3? 
Well, as with the first two, it's no lulling lullaby. The stakes are raised. Alliances are rickety. Some snap.

There was a lot of traveling in book 2.  When you're writing, how do you keep everyone's geographic location straight?  Do you use maps?
I rely on a lot of help. Geography isn't my strong suit.

If you had to choose between living in the dome or on the outside, which would you choose?
I feel like that's a decision we each make it tiny ways every single day of our lives.

What are you working on now?
THE BLOOMED LIFE OF HARRIET WOLF comes out next spring … I'm in editorial mode…
Critically acclaimed, bestselling author Julianna Baggott also writes under the pen names Bridget Asher and N.E. Bode. She has published nineteen books over the last twelve years. Film rights for her forthcoming novel PURE, a New York Times Notable Book of the Year and ALA Alex Award-winner, have been acquired by Fox 2000. The third book in the trilogy, BURN, will be released in 2014. There are over seventy-five foreign editions of her novels to date.  
Find Julianna Baggott online:
Website
Twitter
Facebook
Thank You, Julianna!
The kind people at Grand Central are letting me give away THREE finished hardcovers of BURN!  This series is one of my favorites and you do not want to miss out!  You must be 13+ to enter.  It's open t residents of the US and Canada only.  Good Luck!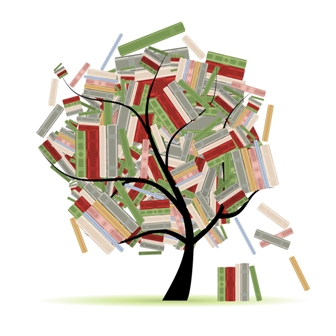 Related Posts