If You Find Me
Author: Emily Murdoch
Category: Young Adult
Format: eGalley
Publisher: St. Martin's Griffin
Release Date: 3-26-13
A broken-down camper hidden deep in a national forest is the only home fifteen year-old Carey can remember. The trees keep guard over her threadbare existence, with the one bright spot being Carey's younger sister, Jenessa, who depends on Carey for her very survival. All they have is each other, as their mentally ill mother comes and goes with greater frequency. Until that one fateful day their mother disappears for good, and two strangers arrive. Suddenly, the girls are taken from the woods and thrust into a bright and perplexing new world of high school, clothes and boys. Now, Carey must face the truth of why her mother abducted her ten years ago, while haunted by a past that won't let her go… a dark past that hides many a secret, including the reason Jenessa hasn't spoken a word in over a year. Carey knows she must keep her sister close, and her secrets even closer, or risk watching her new life come crashing down. – Goodreads
This book contains scenes depicting sexual abuse and sexual assault.
There were several moments in the reading of this book when I had to remind myself that Carey wasn't a real girl, because I felt the urge to rescue her so strongly.  The author did a wonderful job of pulling the reader into Carey's sad and shattered world as we journeyed with her and her younger sister into a new beginning.  Carey carries many heavy and horrible secrets, but I was taken by how the reality of her situation and the life she tried to build for her sister were in such contrast with each other.  Carey's memories of their time in the forest were riveting. The little things we take for granted on a daily basis were treasures for Nessa and Carey, like warm clothing and baths.  As Carey's terrible memories are revealed, so are her more poignant moments, which I thought was really interesting. I really understood the burden of responsibility that Carey bore for Nessa from a young age and found the conflicted feelings she had for an abusive mother very realistic and compelling.
If You Find Me not only captured the absolute horror of Carey's situation, but it also conveyed the hope.  I think that is what made this book so powerful for me.  Carey and Nessa's resilience and determination to survive was at the core of who they are, but more importantly it really came through in the storytelling.  Carey's new family is not perfect and even though I thought it would have been easy to use a new, perfect family to contrast with her home in the woods, Emily Murdoch showed that even families who struggle with huge issues can offer love and safety.  Above all, this was a book about family.  Carey's recovery and survival is intertwined with her new family and reading about her struggles, her memories, and her bravery made me feel very connected to Carey.  In a very effective voice, this book conveyed the idea that there is hope in even the darkest situations.
This book earned 4 birds:
 


 
I received this galley in exchange for my honest review.
Find Emily Murdoch online:
Website
Twitter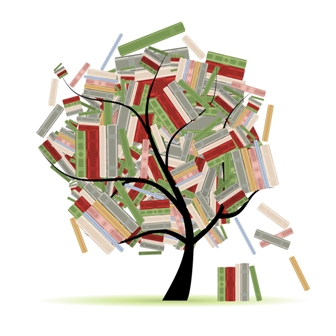 Related Posts