How Zoe Made Her Dreams (Mostly) Come True
Author: Sarah Strohmeyer
Category: Young Adult
Format: eGalley
Publisher: Balzar + Bray
Release Date: 4-23-13
When cousins Zoe and Jess land summer internships at the Fairyland Kingdom theme park, they are sure they've hit the jackpot. With perks like hot Abercrombie-like Prince Charmings and a chance to win the coveted $25,000 Dream and Do grant, what more could a girl want? Once Zoe arrives, however, she's assigned to serve "The Queen"-Fairyland's boss from hell. From spoon-feeding her evil lapdog caviar, to fetching midnight sleeping tonics, Zoe fears she might not have what it takes to survive the summer, much less win the money. Soon backstabbing interns, a runaway Cinderella, and cutthroat competition make Zoe's job more like a nightmare than a fairy tale. What will happen when Zoe is forced to choose between serving The Queen and saving the prince of her dreams? – Goodreads
I was intrigued when I heard that this book takes place behind the scenes at a princess themed amusement park.  I have always thought that working at one of these places would be a total nightmare and the in and out of costume drama that occurs at Fairlyland definitely provided some twists and turns to this story.  While the idea that a park would be staffed almost exclusively by high schoolers is a bit far fetched, it did not take away from my enjoyment of this story at all. There were so many things about this book that made me chuckle.  First, I think that Zoe's boss, the megalomaniacal "ruler" of Fairlyland was one of the hidden gems in this story.  She reminded me of the boss in The Devil Wears Prada, complete with insane food requests and a dog named Tinkerbell.  Zoe's attempts to keep her happy while trying to navigate the politics of Fairyland and keep her chance at the grant made for a very entertaining and surprisingly complex plot. 
Sarah Strohmeyer is on my autobuy list forever because of the way she always writes her teen girls.  They are smart, funny, and very real.  There are no beauty queens or ultra-popular girls here.  All of her characters are relatable and I think that's why I always recommend her books.  Zoe has known loss in her life, and this internship away from home was a distraction that she needed, yes, but I also saw character growth because of it.  I think my only comment would be that I wish I had gotten more about the relationship with her cousin, who is like a sister to Zoe.  However, I still really enjoyed the plot twists, funny dialogue, crazy situations and sweet romance in this book.  If you haven't had the pleasure of reading any Sarah Strohmeyer books, this would be a good place to start!
This book earned 3.5 birds rounded up to 4:


I received this galley in exchange for my honest review.
Find Sarah Strohmeyer Online:
Website
Twitter
Facebook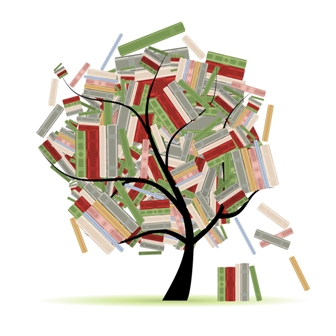 Related Posts