Her Dark Curiosity
(The Madman's Daughter #2)
Author:
Megan Shepherd
Category:
Young Adult
Publisher:
Balzar + Bray
Release Date:
1-28-14
Months have passed since Juliet Moreau returned to civilization after escaping her father's island—and the secrets she left behind. Now, back in London once more, she is rebuilding the life she once knew and trying to forget Dr. Moreau's horrific legacy—though someone, or something, hasn't forgotten her. As people close to Juliet fall victim one by one to a murderer who leaves a macabre calling card of three clawlike slashes, Juliet fears one of her father's creations may have also escaped the island. She is determined to find the killer before Scotland Yard does, though it means awakening sides of herself she had thought long banished, and facing loves from her past she never expected to see again. As Juliet strives to stop a killer while searching for a serum to cure her own worsening illness, she finds herself once more in the midst of a world of scandal and danger. Her heart torn in two, past bubbling to the surface, life threatened by an obsessive killer—Juliet will be lucky to escape alive. –
Goodreads
When we left Juliet, she was leaving in a boat as things on her father's island fell apart.  Secured in London with a kind guardian, she is now trying to piece her life back together.  Still, though, she has secrets, the biggest one being that she needs medicine to live and is having a hard time recreating her father's formula.  As if that didn't make her desperate enough, her double life is taking its toll.  Although she is not technically the Jekyll and Hyde character in this book, I thought there was an aspect of her life that had those echoes in it.  She was supposed to be the nicely dressed girl from a certain level of society, reintegrating herself after scandal, but she was also a desperate young woman whose heart was broken and who was drawn to the same science that her father practiced.   Her feelings of being torn between two existences are paralleled by her feelings for the two young men who have her heart.  There were some parts of this story that seemed a little sensational to me, but I did feel that Juliet became more interesting and less the innocent daughter fallen on hard times.  She really struggled with who she was in this book and I grew to sympathize with her much more in this installment.
The action and mystery of this story was well done.  The murders, the idea that good and evil exist in all of us, and the unflinching look at some horrific science, made this book quite the page turner.  Really, I just love this series.  I love how dark it is.  I love how screwed up the love triangle is and how Juliet makes no apologies for her choices in this love triangle.   I was interested in the way the Jekyll and Hyde story played out, which was somewhat different than the original, but it still kept the question of whether we all have that darkness lingering inside of us.  Juliet, especially, must ask this question and perhaps that is why she feels so torn.  She recognizes herself in the people around her who might be murderers and she sees her potential for darkness in the animals that her father desecrated while performing his experiments.  Overall, Her Dark Curiosity was not as strong a book as The Madman's Daughter, but it was still a riveting story, full of macabre mysteries and dark romance.
I received this galley in exchange for my honest review.
Find Megan Shepherd online:
Website
Twitter
Facebook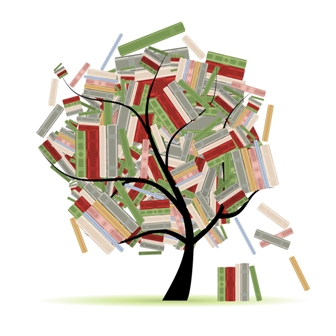 Related Posts