Gravity
Author: Melissa West
Format: eGalley
Category: Young Adult
Publisher: Entangled
Release Date: 10-30-12
Seventeen-year-old Ari Alexander just broke that rule and saw the last person she expected hovering above her bed — arrogant Jackson Locke, the most popular boy in her school. She expects instant execution or some kind of freak alien punishment, but instead, Jackson issues a challenge: help him, or everyone on Earth will die. Ari knows she should report him, but everything about Jackson makes her question what she's been taught about his kind. And against her instincts, she's falling for him. But Ari isn't just any girl, and Jackson wants more than her attention. She's a military legacy who's been trained by her father and exposed to war strategies and societal information no one can know — especially an alien spy, like Jackson. Giving Jackson the information he needs will betray her father and her country, but keeping silent will start a war. – Goodreads
Gravity is a sci-fi novel that does a good job of presenting a version of earth that is in the future, yet still familiar enough to relate to as a reader.  Ari's world is one of obligation and between her hard to please dad and her arranged marriage, there isn't much room to be who she wants.  All of that is fine, until the secrets about the Ancients and her classmates start revealing themselves.  With the unraveling of the world she lives in comes Ari's crisis of conscience.  I was pleasantly surprised by the touch of darkness that Melissa West brought to the story because it really communicated how much the reality of the situation differed from the world everyone though they knew.  Jackson was an interesting character because it was interaction with him that really showed Ari the truth about the alien presence on earth.  However, I wish that we had known Jackson a little better.  As a reader, you are told that he is arrogant, but I never really felt the story illustrated that.  Despite that, he was still a likable character and I enjoyed reading his interactions with Ari.
Overall, I thought the idea behind this book was very original.  Instead of the aliens being benevolent overlords or coming in and destroying everything, they lived in apparent harmony with the humans.  Each species has something that the other needs.  The conflict that arises opens the door for some very interesting alien/human political intrigue, as well.  Ari's toughness is balanced by her two friends, Lawrence and Gretchen, who each have a very important role when the secrets are revealed, and there are a lot of secrets!  Gravity is a fast read that  delivers an interesting plot with twists and action sequences that will make it difficult to put down!
 This book earned 3.5 birds, rounded up to 4:




I received this book as a galley from the publisher in exchange for my honest review.
Find Cassie West online:
Website
Twitter
Facebook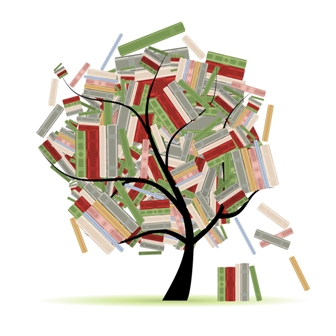 Related Posts