I am thrilled to be hosting a giveaway for the new and gorgeous paperback cover of The Diviners by Libba Bray.  This book was fascinating and copiously researched.  It was also really spooky!! If you haven't come across this book, here's a little bit about the story:
Do you believe there are ghosts and demons and Diviners among us?  Evie O'Neill has been exiled from her boring old hometown and shipped off to the bustling streets of New York City–and she is pos-i-tute-ly ecstatic. It's 1926, and New York is filled with speakeasies, Ziegfeld girls, and rakish pickpockets. The only catch is that she has to live with her uncle Will and his unhealthy obsession with the occult. Evie worries he'll discover her darkest secret: a supernatural power that has only brought her trouble so far. But when the police find a murdered girl branded with a cryptic symbol and Will is called to the scene, Evie realizes her gift could help catch a serial killer. As Evie jumps headlong into a dance with a murderer, other stories unfurled in the city that never sleeps. A young man named Memphis is caught between two worlds. A chorus girl named Theta is running from her past. A student named Jericho hides a shocking secret. And unknown to all, something dark and evil has awakened….
You can also check out the trailer!
There are also a lot of ways you can connect to the world of The Divners….if you dare!
Visit the official website
Like the book on Facebook
Visit Libba's author site
Follow Libba on Twitter (she's hilarious)
The good people at Little, Brown are putting up a paperback copy of The Diviners AND a really cool tote!  Just fill out the rafflecopter below.  You must be 13+ to enter and it's open to US residents only.  Good luck!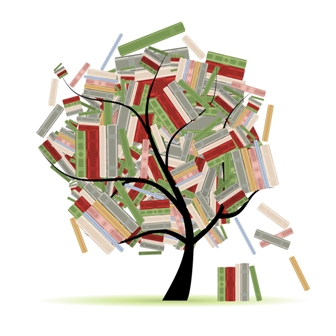 Related Posts