Happy New Year!  What better way to kick of 2018 than with an excerpt and a giveaway!  The Lost Season Of Love And Snow definitely fulfills my love of historical fiction and St. Martin's is allowing me to share an excerpt with you and they are putting up a finished copy to give away!
Here's a little bit about the book:
The Lost Season Of Love And Snow by Jennifer Laam
Published by St. Martin's Press on January 2, 2018
Genres: Fiction, Historical Fiction
Goodreads

The unforgettable story of Alexander Pushkin's beautiful wife, Natalya, a woman much admired at Court, and how she became reviled as the villain of St. Petersburg.

At the beguiling age of sixteen, Natalya Goncharova is stunningly beautiful and intellectually curious. At her first public ball during the Christmas of 1828, she attracts the romantic attention of Russia's most lauded rebel poet: Alexander Pushkin. Finding herself deeply attracted to Alexander's intensity and joie de vivre, Natalya is swept up in a courtship and then a marriage full of passion but also destructive jealousies. When vicious court gossip leads Alexander to defend his honor as well as Natalya's in a duel, he tragically succumbs to his injuries. Natalya finds herself reviled for her perceived role in his death. In her striking new novel, The Lost Season of Love and Snow, Jennifer Laam helps bring Natalya's side of the story to life with vivid imagination―the compelling tale of her inner struggle to create a fulfilling life despite the dangerous intrigues of a glamorous imperial Court and that of her greatest love.
From The Lost Season of Love and Snow by Jennifer Laam. Copyright © 2017 by the author and reprinted with permission of St. Martin's Press, LLC.
A man says he will die for you. A woman is taught to lower her gaze and blush before hiding once more behind a silken fan. Men are given to self-aggrandizement, while women flatter egos and keep men tied to this earth. Such is the way of the world, or so I was taught in the days before I gained a reputation as the villain of St. Petersburg.

I know better now.

When a man declares he will die for you, sometimes a woman must take him at his word. For to allow one's husband to perish on the field of honor is a shameful affair, worse even, than murdering him by your own hand.

The solemn men who gather at our flat fall silent as my husband draws his final breath. A prickly chill, like the first wave of a fever, washes over me as I realize my husband is gone. The sorrow tightens my chest and clamps down, squeezing until I think my body will snap in two. I sway on my feet and believe I will faint. Only the invisible force of my will keeps me upright. Dark blood still seeps from his abdomen and a sharp metallic scent clings to the air.

For two days my husband had been one of the waking dead, suffering a cruel and lingering death. Though I was not present at the duel where he fought to defend my honor, the image of Alexander collapsing, his blood staining the snow crimson, haunts my every thought. I have slid into despair, veering between hysteria and hopelessness, while Alexander's wound festered and his once vibrant face distorted with agony.

His friends stand in a semicircle around his body, backs erect, mouths set in stern lines, and expressions stoic even as their eyes dampen with tears.

"What a waste," I hear one of them mutter. "A genius lost over a woman."

The words echo in my head. I was the wife of a distinguished man of letters, the greatest in our land, and I let his life slip through my fingers. These men suppose I care only for material comforts and romantic diversions and don't believe I possess the wits about me to appreciate my husband's talent. Rumormongers have convinced them I love the empty-headed Georges d'Anthès or have fallen prey to the advances of our iron-jawed tsar. They consider my behavior traitorous, as terrible in its own way as if I had joined the ranks of the Napoleonic soldiers who once threatened our very heartland.

I will confess to basking too long in the attention of Georges and even the tsar himself, yet I am no Jezebel, merely human, as vulnerable to flattery as any other creature. Much as I may wish to do so, I cannot change the past. The damage is done. A fresh wave of tears threatens and subsides, as though nothing remains inside me to expel. I wonder how long I will live with the torment of my guilt and the censure of those who claim to love my husband.
GIVEAWAY:
One finished copy of The Lost Season of Love and Snow. You must be 13+ to enter. Open to residents of US and Canada only.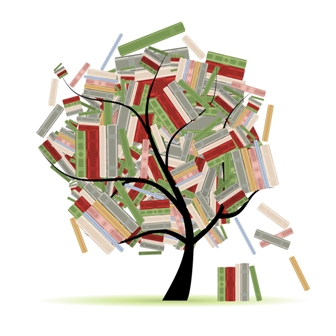 Related Posts