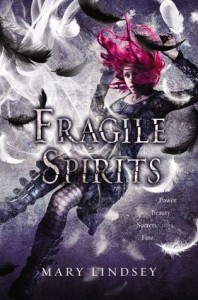 Fragile Spirits
(Souls #2)
Author:
Mary Lindsey
Category:
Young Adult
Publisher:
Philomel
Release Date:
1-23-14
Paul has always known he was a Protector, fated to serve a Speaker who could hear the voices of spirits lingering after death and help those souls find peace. Vivienne ignores the voices of the dead. Paul has always followed the Protector's rule book, preparing diligently for the day when he'd be matched with his Speaker and fulfill his destiny. Vivienne never does what she's told. So when Paul is matched with Vivienne, they both find the pairing less than satisfactory. But a kidnapping, a malevolent spirit and power stronger than both of them may just prove that they are two halves of the same whole. In a stunning story about the beauty of fate and the power of secrets, Mary Lindsey returns to the world of Shattered Souls with a breathtaking thrill-ride of a novel. –
Goodreads
Fragile Spirits is the companion novel to Shattered Souls, but as with all companion novels, you don't have to read one to enjoy the other.  So, if you haven't read Shattered Souls (you should – it's good!), don't worry that you will be lost.  In Fragile Spirits, we get to know Vivienne, a Speaker who ignores the requests of the dead and only reluctantly decides to think about taking on the life of a Speaker and using her talents.  The interesting thing about Vivienne is that this is her first time on earth,  Speakers (and Protectors) live life after life together, which is something that I really like about this world.  When Paul and Vivienne are matched, they agree to it with the understanding that they will be matched again and again.  I really liked Vivianne.  Her bad attitude, her tough exterior that hid a sensitive interior, and her determination to make a better life for her grandmother created a character that I could admire, laugh with, and root for in this story.  She was a great contrast to Paul, who was her rule following, somewhat uptight, opposite in many ways.  However, Paul's history, while more of a secret for most of the book, was perhaps even tougher than Vivienne's.  I liked the way he was revealed as a character.  I thought I knew who he was, but as the story progressed, I found that Paul was a very driven, but complicated, person.
The struggle with the evil spirit, Smith, continues in this book, and while he is certainly evil, what Vivianne is able to do is actually humanize him a little bit.  I was surprised to find myself almost sympathizing with him.  That really added something to the story since a villain is only as interesting as his history, right?  We do get to see Lenzi and Alden in this book, and since Smith is involved, Lenzi will have to confront him again.  There was a lot of physical action in Fragile Spirits, especially toward the end, which had some twists that had me turning pages as quickly as I could read them.  This was a fantastic follow-up to Shattered Souls, and I really loved the story and especially enjoyed being back in the world of Speakers and Protectors. If you love paranormal book and you haven't given this series a try, you are really missing out on an engaging, spooky, and fun world.
I received this ARC in exchange for my honest review.
Find Mary Lindsey online:
Website
Twitter
Facebook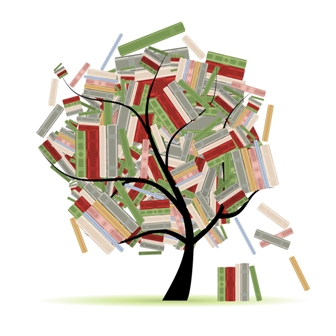 Related Posts