False Memory
Author: Dan Krokos
Category: Young Adult
Format: ebook
Publisher: Hyperion
Release Date: 8-14-12
Miranda wakes up alone on a park bench with no memory. In her panic, she releases a mysterious energy that incites pure terror in everyone around her. Except Peter, a boy who isn't at all surprised by Miranda's shocking ability. Left with no choice but to trust this stranger, Miranda discovers she was trained to be a weapon and is part of an elite force of genetically-altered teens who possess flawless combat skills and powers strong enough to destroy a city. But adjusting to her old life isn't easy—especially with Noah, the boyfriend she can't remember loving. Then Miranda uncovers a dark truth that sets her team on the run. Suddenly her past doesn't seem to matter… when there may not be a future. – Goodreads
Fine, I admit that I was skeptical about a male writing from the point of view of a teen girl.  Well, it was good.  It was more than good, really, it was awesome. It sounds strange to say that a 16 year old genetically engineered fighting machine would be relatabale, but she was.  I liked Miranda's stubbornness and caution and I would definitely not fight her….ever.  Combine that with her confusion over certain emotional aspects of the story and I found a protagonist that was complex and intriguing.  The whole premise of the book was so creative and unlike anything I've read recently, that I couldn't help being drawn into this story.  One thing that I really, really loved was the excellent pacing.  Rarely do I come across a story that does not drag at all, but False Memory moved quickly and with purpose the entire time. 
The truth is, I love books like this.  The action scenes, which make up most of the book, were very well done.  There is an excellent variety of weapons and fighting techniques which keeps it interesting and illustrates just how badass these teens are.  However, beneath all of the ass kicking was a philosophical undercurrent that I really enjoyed.  You can gather from the title of the book that memories and identity are a big part of the story.  What makes a person who they are?  Is it their memories?  If you lose your past, are you the same person?  In a story that was very physical, I found those questions added some emotional depth that made this book fun to read and interesting to discuss when I was finished.  I highly recommend this for fans of sci-fi/action and YA.  False Memory did not end on a cliffhanger, but it wasn't resolved, either.  I definitely want to know what happens next for Miranda and her group.  I can't wait for August of 2013 when book two, False Sight, will be released.  It's going to be a long wait!  If you're looking for a book to give as a gift this holiday season, False Memory would be an excellent choice.  I think I will be buying a few more copies to put under the tree, myself. 
Find Dan Krokos online:
Website
Twitter
Facebook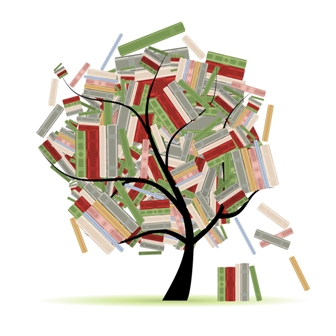 Related Posts