I have recently read two romances that I absolutely loved and wanted to share with you.  These two authors more commonly write young adult, but their forays into adult and new adult romance gets my ultimate seal of approval!
 If you'd like to learn more about my romance rating system, go here.
Star Crossed
Author: Jennifer Echols
Publisher: Pocket Books
Heat: Hot
Available Now
Wendy Mann loves her job rescuing celebrities from public relations scrapes. She grew up with nothing, and now she's drawn to glitz, glamour, and a lighthearted lifestyle. She speaks her mind, so she's just the tough cookie to tell stars the truth about how other people see them, even when they don't want to hear it. But after six years at the top of her game, Wendy crosses the line.  To salvage her job, she must rehabilitate the career of a singing starlet with a penchant for posting inappropriate photos of herself and arguing online with her famous ex. Problem is, the ex is represented by Wendy's arch nemesis from college, the hot and haughty Daniel Blackstone. Daniel's uneasy when he hears Wendy Mann from his firm's most hated competitor has been brought in to revive the career of his client's ex-girlfriend. Daniel must win at any cost. And if he has to seduce Wendy to smooth the way to their partnership, he's willing to sacrifice himself for the cause. But Daniel doesn't count on the scorching heat between them—and when they get to Vegas, all bets are off. – Goodreads
Anyone who spends time on this blog knows about my love for all things written by Jennifer Echols.  I was so excited when she announced that she was writing some adult romances!  Star Crossed was fun, sexy, funny, and pretty much everything I love in a romance.  The no apologies heroine, who came from humble circumstances, was such a joy to read.  She works very hard and sets high expectations for herself and others.  Just as driven is our hero, Daniel, whose long standing rivalry with Wendy set up the chemistry quite nicely.  In fact, both Wendy and Daniel were well developed which probably explains why I liked them both so much.  It was fun being in this world of publicity handlers and although the situation is fiction, it could have easily been something you read about in gossip columns.  The steamy love scenes mixed well with the genuine feelings that each character had for each other.  I also loved the intrigue that was woven into the plot.  It added some mystery and action to a romance that enjoyed immensely.  I highly recommend buying this book today!
Wait For You
Author: J.Lynn
Heat: Hot
Available Now
Traveling thousands of miles from home to enter college is the only way nineteen-year-old Avery Morgansten can escape what happened at the Halloween party five years ago—an event that forever changed her life. All she needs to do is make it to her classes on time, make sure the bracelet on her left wrist stays in place, not draw any attention to herself, and maybe—please God—make a few friends, because surely that would be a nice change of pace. The one thing she didn't need and never planned on was capturing the attention of the one guy who could shatter the precarious future she's building for herself.  – Goodreads
I have sot of a love/hate relationship with the "new adult" genre.  Since it is clearly a romance genre, so far, I have become tired of the tatted up, damaged boy that seems to be de rigueur for everything in this category. However, Wait For You (written by Jennifer L. Armentrout as J. Lynn) was a much needed breath of fresh air.  Cam was not a bad boy, but neither was not perfect.  This made him much more believable as a character to me and, more importantly, I could see why Avery liked him!  Avery herself was a well written and complex character who is hiding a secret that slowly eats at her, damaging the relationships around her.  I thought the development of her character, alone and in a relationship, was very well done and realistic.  The romance is sweet, steamy and very enjoyable.  Pair that with a story that is more than just a vehicle for sex scenes and you have a book that I have been recommending to everyone.  Download Wait For You today and you won't be sorry!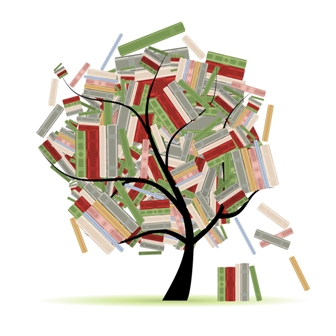 Related Posts