I have been reading New Adult romance since its arrival to the romance scene and I have seen it evolve into something that I think has enriched the romance genre.  I knwo there are still some doubters out there, so today I've reviewed four titles that I think are the best of what this romance category can be.  Enjoy!
Find out more about my romance ratings here.
Yay for smart, driven women in the sciences!  That was what I thought after I finished the fantastic NA offering from Viv Daniels, who is also known as Diana Peterfreund.  All of you ladies and gentlemen who got for the nerdy guys will love this book!  I am always a sucker for the love lost trope and this was a great example.  Tess had some unusual circumstances surrounding her father and I really admired her determination to get what she needed from her education.  Her inner turmoil about her relationship with Dylan was all wrapped up in her feelings about the relationship her mom had with her dad.  I could not put this down and I can't wait for the next book, which will tell the story of Tess's sister!
I was really interested to see what Sophie Jordan would do with New Adult and I loved it!  Reese and Pepper are an interesting couple, well developed as characters and interesting to read about.  Pepper is driven and focused on school and I liked her character because she seemed to be a balanced, relatable person.  Reece, of course, was hot and complicated but not in a way that made him the one-dimensional bad boy.  I'm so glad that this is a series because I can't wait to read about everyone else!
This YA to NA crossover was a very pleasant surprise!  Cami is a girl who is very focused on her dream of becoming a chef and she is willing to work very hard to achieve her dreams.  When Julian comes into her life, wounded and adjusting to a major life change, their relationship makes her view her hopes and dreams a little differently.  I liked the character development they both went through, as well as their chemistry.  Julian was shown as very (understandably) bitter but also very vulnerable.   I also liked the way that the families were portrayed.  They were not perfect, but they were loving.   That was a nice change from what I usually see in NA.  I think this would be a great book for people that like sweet romance, but have been reluctant to try this category.
I really love this series! On top of swoony guys, the women are interesting and different.  In this book, Natalie is the daughter of a famous model who is pursuing a career in archeology.  As the story progresses and she ends up in Ireland with the man she needs in order to get access to land for her dig and the romance blooms in the middle of a small Irish village.  The setting was wonderful and the characters even better.  I liked everyone in this book.  Most importantly, I thought that Mike was a more thoughtful version of an "alpha male" than I usually see, especially since he's a professional football player, and let's be honest, the jock stereotype in romance can be heavy handed.  If you are looking for the upper echelon of NA, Running Back would be a great place to start!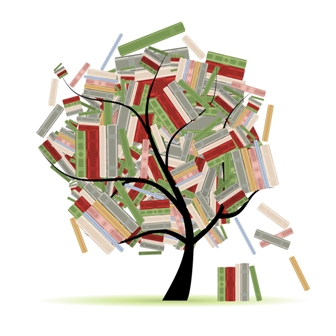 Related Posts