The Holiday Season is a great time to read, and if you like romances, there are plenty of holiday themed books and story collections to choose from. Today, I give reviews for three different offerings that range from sweet to steamy.
If you'd like to learn more about my romance rating system, go here.
Let It Snow
Authors: Leslie Kelly and Jennifer LaBrecque
Publisher: Harlequin Blaze
Format: ebook
Heat: Hot
Available Now
I received this galley in exchange for my honest review
Put some heat in your holidays with these scorchin'-hot fairy tales from bestselling authors Leslie Kelly and Jennifer LaBrecque; The Prince Who Stole Christmas by Leslie Kelly and My True Love Gave to Me… by Jennifer LaBrecque – Goodreads
This collection is two stories that both have plenty of steam and romance.  The Blaze line of Harlequin books generally runs hot in the love scene department, and this was no exception.  The first story was more of a fairy tale, with "Prince from another Land" with a nod to one of my favorite movies, Coming to America.  It was a fun combo of New York tough girl and handsome prince.  The second story was probably my favorite and brought two estranged friends back together in the small Alaska town where they grew up.  It packed a lot into one story and I really liked the romance and the rediscovery of a friendship that was almost lost.  This book was a good combination of sexy times and sweet love story.
Countdown to First Night
Authors: Margaret Daley, Jillian Hart, Brenda Minton
Publisher: Harlequin
Format: ebook
Heat: Mild
Release Date: 1-2-13
I received this galley in exchange for my honest review.
Winter's Heart by Jillian Hart
Shelby Craig comes to Snow Falls for a First Night job, but secretly hopes it will be a respite from her grief and a haven for her two young kids.
Snowbound at New Year by Margaret Daley 
This was supposed to be a done deal! Children's book author Ellie Summers came to the festival to meet her new illustrator. She didn't expect him to turn down her proposal. And then to find the obstinate man so charming…
A Kiss at Midnight by Brenda Minton 
Pride is a hard thing to swallow, but Jolie Godwin does her best to ignore her grievances with Jake Wild this one time. The man is graciously letting her exhibit her artwork in his luxury resort for First Night. If only he'd always been so perfect. Because his kiss is something she can't forget….
If you're looking for something to read in the New Year, this collection of sweet and clean short stories is a good choice.  Each story features single parents and the issues that go along with those situations.  I liked the variety in locations and character types.  Each story was different and very fun to read.  With erotica gaining so much popularity right now, it was kind of nice to read something that didn't focus purely on the physical aspects of relationships.  This would make a great fireside or airport read, depending on your travel plans this season.
A Seduction at Christmas
Author: Cathy Maxwell
Publisher: Avon
Format: ebook
Heat: Medium
Available Now
Desperation and an empty stomach forced Fiona Lachlan to agree to a plan that ended up luring the wickedly notorious Duke of Holburn into trouble. Everything went terribly wrong, and now she has found herself posing as his ward. And while she swore nothing could make her desire a scoundrel, even if he was a duke, she is now drawing ever closer to the one man she cannot have. Beware of innocence: The Duke of Holburn had spent years heeding this warning, and in doing so, managed to avoid the virginal young ladies who had been put in his path. But now his wild ways have gotten him into real danger. There are killers at the door and a temptingly beautiful woman in his arms. He is about to find himself seduced…and he isn't quite sure he wants to resist this time. – Goodreads
A Seduction at Christmas was a bargain ebook buy for me and  I ended up really loving it!  Set in Regency England, we have a Duke with a bad reputation and a young woman of good breeding that has fallen on hard times.  The relationship between Holburn and Fiona definitely had sparks, but it was also very sweet.  Both main characters had their pasts to contend with and within the common construct of a Regency Romance, I found an emotional story that really drew me in.  I definitely recommend this one for lovers of this sub-genre.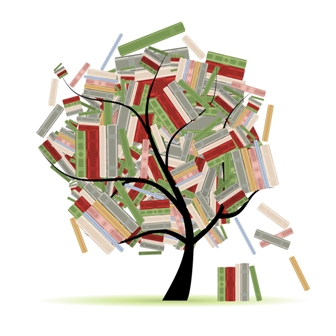 Related Posts