If you'd like to learn more about my romance rating system, go here.
Big Sky River
Author: Linda Lael Miller
Publisher: Harlequin
Format: eGalley
Heat: Medium
Release Date: 12-18-12
I received this galley in exchange for my honest review.
Sheriff Boone Taylor has his job, friends, a run-down but decent ranch, two faithful dogs and a good horse. He doesn't want romance-the widowed Montanan has loved and lost enough for a lifetime. But when a city woman buys the spread next door, Boone's peace and quiet are in serious jeopardy.  With a marriage and a career painfully behind her, Tara Kendall is determined to start over in Parable. Reinventing herself and living a girlhood dream is worth the hard work. Sure, she might need help from her handsome, wary neighbor. But life along Big Sky River is full of surprises…like falling for a cowboy-lawman who just might start to believe in second chances.  –Goodreads
Big Sky River is type of story the Linda Lael Miller does best.  A stand-up guy with a few flaws and a life that he is comfortable with, but perhaps not totally happy.  Boone is a widower who has to get to know his boys again, both of whom have been living with his sister.  The father angle in this story was a good one and it balanced well with the romance that springs up between the Sheriff and Tara.  Even thought Tara is far from home, she is determined to make things work in Parable and she is a strong and smart heroine.  If you are a fan of Miller's, you won't be disappointed in this story.
Dylan – Montana Creeds #2
Author: Linda Lael Miller
Publisher: Harlequin
Format: eBook
Heat: Medium-Hot
Available Now
Hailed as "rodeo's bad boy" for his talent at taming bulls and women, Dylan Creed likes life in the fast lane. But when the daughter he rarely sees is abandoned by her mother, Dylan heads home to Stillwater Springs ranch. Somehow the champion bull rider has to turn into a champion father–and fast. Town librarian Kristy Madison is uncharacteristically speechless when Dylan Creed turns up for story time with a toddler in tow. The man who'd left a trail of broken hearts–including her own–is back…and this time Kristy's determined to tame his wild ways once and for all.  – Goodreads
I bought this book as an ebook and it was enhanced, meaning there were photos throughout which added a visual component to the story.  The Montana Creeds trilogy can be read together or out of order without any trouble.  Books two and three were my favorite.  Dylan's story starts with his ex's abandonment of their daughter and his struggle to settle down and raise her.  That part of the story was pretty sad in many ways, since Bonnie's mother turns out to be a real piece of work.  His rekindled romance with Kristy picks up pretty quickly and I think that she is my favorite heroine of this series.  While integrating the other brothers, Dylan's story has romance, emotional reunions and fresh starts that come together to create a very appealing story.
Tyler – Montana Creeds #3
Author: Linda Lael Miller
Publisher: Harlequin
Format: eBook
Heat: Medium-Hot
Available Now
Whether winning championship belt buckles or dealing with Hollywood types for endorsement deals, former rodeo star Tyler Creed can handle anything. Except standing on the same patch of land as his estranged brothers. Yet here they are in Stillwater Springs, barely talking but trying to restore the old Creed ranch–"and" family. Lily Kenyon knows all about family estrangements and secrets. The single mom has come home to set things right, to put down roots for her daughter. What she doesn't expect is Tyler Creed, whom she's loved since childhood. Now the handsome, stubborn cowboy who left home to seek his fortune just might find it was always under the Montana sky – Goodreads
Tyler is probably the most emotionally damaged of the three brothers and the past that haunts him is a bog part of this story.  Tyler is angry with his life and angry with his brothers, but he is still a gentle and sexy guy, which makes him an appealing hero.  As with all of the books in this series, there are kids involved.  I like this angle because it makes the book about more than just jumping into bed, although there is plenty of that, as well.  Lily's story is also a good one, as she is dealing with an idiot ex-husband and an estranged father that she must now care for.  There were a lot of plot lines going on in this book, but it all came together well and I really enjoyed it.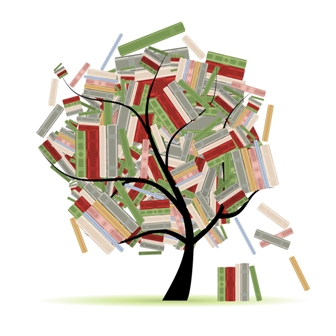 Related Posts