Find out more information about this feature and my ratings here.
The Silver Linings Playbook
Author: Matthew Quick
Narrator: Ray Porter
Performance: Excellent
Available Now
The Silver Linings Playbook is the riotous and poignant story of how one man regains his memory and comes to terms with the magnitude of his wife's betrayal. During the years he spends in a neural health facility, Pat Peoples formulates a theory about silver linings: he believes his life is a movie produced by God, his mission is to become physically fit and emotionally supportive, and his happy ending will be the return of his estranged wife, Nikki. When Pat goes to live with his parents, everything seems changed: no one will talk to him about Nikki; his old friends are saddled with families; the Philadelphia Eagles keep losing, making his father moody; and his new therapist seems to be recommending adultery as a form of therapy. When Pat meets the tragically widowed and clinically depressed Tiffany, she offers to act as a liaison between him and his wife, if only he will give up watching football, agree to perform in this year's Dance Away Depression competition, and promise not to tell anyone about their "contract." All the while, Pat keeps searching for his silver lining. – Goodreads
Pat Peoples is not mentally stable and that is something that becomes clear almost immediately as you hear his inner dialogue.  Pat's world is repetitive and highly structured which works for him since his entire focus is on getting his ex-wife back.  Since we only know what Pat knows, it takes a while for the layers if his instability to become clear, but while that happens, you will most definitely start liking Pat.  Pat's child-like understanding of the world around him and his frank observations brings his flawed and sometimes messed-up family into sharp focus.  Before Pat went into the Bad Place it is easy to imagine him behaving much like his stoic and unpleasant father, but his post-Bad Place understanding lets you into a world where he starts to recognize that practicing kindness is more than just a means to an end.  Much like the Nick Hornby books I love, this story revolves around a sports team (The Philadelphia Eagles) and its place as a conduit for communication in the Peeples family.  The team was almost a character itself, and I loved the way their wins an losses were woven throughout the story and permeated every aspect of Pat's life.  In truth, I was surprised by how poignant and funny this book was.  It is not only a very frank look at how people view mental illness and how we treat the mentally ill people we interact with every day, it is also a sort of delayed coming of age story.  It was as if, at 34, Pat wakes up and is forced to start over with only a limited understand of why.  I did not love every character in the book, but I loved the way they were written because it made me feel like I made that judgement after really getting to know them, and you will certainly feel as if you know all of the characters in this story through Pat's eyes.
The narrator was a big reason I loved this book.  His voice did a fantastic job of capturing the cadence of a working class family, their inflections and how they might talk to each other.  He did a great job with the female voices and the various accents that were sometime required.  He brought life to Pat's voice and I highly recommend the audio version to anyone who has been curious about this book.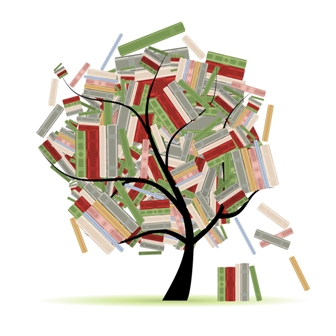 Related Posts