Find out more information about this feature and my ratings here.
Heart Like Mine
Author:
Amy Hatvany
Narrator:
Cassandra Campbell
Performance:
Good
Available Now
Thirty-six-year-old Grace McAllister never longed for children. But when she meets Victor Hansen, a handsome, charismatic divorced restaurateur who is father to Max and Ava, Grace decides that, for the right man, she could learn to be an excellent part-time stepmom. After all, the kids live with their mother, Kelli. How hard could it be? At thirteen, Ava Hansen is mature beyond her years. Since her parents' divorce, she has been the one taking care of her emotionally unstable mother and her little brother—she pays the bills, does the laundry, and never complains because she loves her mama more than anyone. And while her father's new girlfriend is nice enough, Ava still holds out hope that her parents will get back together and that they'll be a family again. But only days after Victor and Grace get engaged, Kelli dies suddenly under mysterious circumstances—and soon, Grace and Ava discover there was much more to Kelli's life than either ever knew. – Goodreads
Told from three different perspectives, Heart Like Mine tells the  story of two women and one tween whose lives are connected by one husband and father.  As you can read in the synopsis, Kelli dies in the very beginning of the book, but you will hear her story from her perspective through flashbacks.  These three women are very different;  Grace is confident and accomplished, Kelli is beautiful and damaged, and Ava is trying to figure out how to be an almost-teen while still feeling so responsible for her mother.  There are things in this book that will break your heart into a million pieces with an honesty that really brought the book to life..  Through the storytelling in Heart Like Mine, I think you will find that your opinion of both Grace and Kelli will change.  While both of these women have their unpleasant characteristics, I felt deep sympathy for them.  Of the two, I think that Kelli's story got to me the most.  She has hidden so many of her secrets from those she loves and in the end, it kept her friends and family from really understanding her, in many ways.  I was drawn into Heart Like Mine almost immediately and stayed in the story until the last word was spoken.  I have never read any books by Amy Hatvany, but after Heart Like Mine, I will definitely be reading more.
The narration was very good.  There was excellent voice distinction between the three women in this book, which is no easy feat, and the men's voices were well done, also.  I think my only reservation about it was the pace.  The narration seemed very slow to me.  You might want to utilize the speed-up feature on your audiobook interface when listening to it. It was still an excellent listen, though, and the emotion of the story was effectively conveyed through the performance of Cassandra Campbell.
I received this audiobook from the publisher in exchange for my honest review.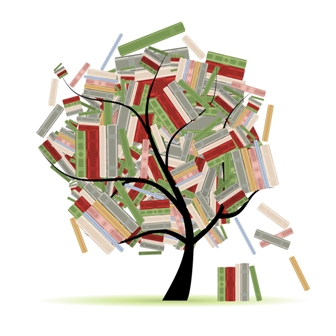 Related Posts