Find out more information about this feature and my ratings here.
Endless Knight
(The Arcana Chronicles #2)
Author:
Kresley Cole
Narrator:
Emma Galvin
Performance:
Good
Available Now
Evie has fully come into her powers as the Tarot Empress, and Jack was there to see it all. She now knows that the teens who've been reincarnated as the Tarot are in the throes of an epic battle. It's kill or be killed, and the future of mankind hangs in the balance. With threats lurking around every corner, Evie is forced to trust her newfound alliance. Together they must fight not only other Arcana, but also Bagmen zombies, post-apocalyptic storms, and cannibals.
When Evie meets Death, things get even more complicated. Though falling for Jack, she's drawn to the dangerous Endless Knight as well. Somehow the Empress and Death share a history, one that Evie can't remember—but Death can't forget. – Goodreads
Well, it's another action-packed installment in a series that very artfully combines a post-apocalyptic world with paranormal.  A lot of the book involves the gang traveling to find out what is going on and making their way to Evie's grandmother.  Evie is determined to make alliances and her plan to refuse to play the game is waylayed by betrayals and plot twists that took me by surprise.  On their journey, they come across some terrifying (and gross) Arcana, like the Hierophant, whose band of cannibals will make your skin crawl.  Kresley Cole's extremely descriptive storytelling really took me into this book, which was kind of stressful at times because this world is so brutal.  Those that have grown attached to Jack won't get as much time with their favorite Cajun in this book, but I promise you that you will find Death to be a very intriguing character.  In fact, by the end of the book, I found myself contemplating whether I might be Team Death, after all.  He is a much more layered and complicated character than I originally thought and finding out about his history with The Empress brought some jaw-dropping moments to the book.
The narration was good.  I am always glad when they keep a narrator because it lends consistency to the story.  The voice of death was perfectly seductive and that added to the my involvement in his extremely complicated relationship with Evie. I noticed that I had a hard time differentiating between Finn and Jack sometimes, but that is a small quibble that didn't take away from the story.  I will say that this book got really steamy in parts, especially for something that is YA, so this might be a good choice for older YA readers and adults.  Overall, I have really grown to enjoy this series.  The writing pulled me fully into the word of post-flash America and the constant action and multidimensional relationships made is a story that grabbed, and kept, my attention from beginning to end.  If you haven't heard of this series, I highly recommend trying it on audio.
I received this audiobook in exchange for my honest review.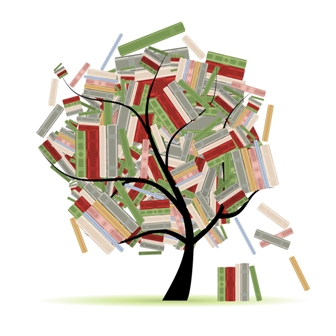 Related Posts