Find out more information about this feature and my ratings here.
Crash
Author: Lisa McMann
Narrator: Allyson Ryan
Performance: Excellent
Publisher: Simon and Schuster Audio
Available Now
Jules lives with her family above their restaurant, which means she smells like pizza most of the time and drives their double-meatball-shaped food truck to school. It's not a recipe for popularity, but she can handle that. What she can't handle is the recurring vision that haunts her. Over and over, Jules sees a careening truck hit a building and explode…and nine body bags in the snow. The vision is everywhere—on billboards, television screens, windows—and she's the only one who sees it. And the more she sees it, the more she sees. The vision is giving her clues, and soon Jules knows what she has to do. Because now she can see the face in one of the body bags, and it's someone she knows. Someone she has been in love with for as long as she can remember. – Goodreads
I think the thing I loved most about Jules and her family was the eccentricities that made them (painfully) unique.  They live in cramped quarters above the family restaurant and all three siblings work in said restaurant while navigating high school and dealing with their dad's mental illness.  I immediately felt for Jules and I loved her funny and sarcastic voice in this story.  I also loved the way that the paranormal elements were intertwined with the family drama. All three siblings are isolated by their work requirements and the situation with their dad.  Lisa McMann did a good job of bringing you into those sibling relationships and communicating how close they were. Really, this could have stood alone as a contemporary young adult novel, but Jules's visions kind of gave it that extra something.  At the risk of sounding like a 13 year old boy, I thought the whole meatball truck was hilarious.  It just added to the cringe-worthy social life that Jules had and, hey, I like a good meatball joke as much as the next gal.  (I'm sorry, but some of them were really funny.)  There were times when I wanted to stop Jules from talking to her lifelong crush, Sawyer, because it was so awkward.  The awkward gets turned up a notch when Jules decides she has to save Sawyer, but it was a great girl saves boy story that I highly recommend. 
The narrator really captured Jules's voice.  The way she delivered the lines made me laugh out loud a few times.  The vocal differentiation between characters was good and she did a great job reading the tense moments, of which there were many in this book.  Overall, this was a quick audiobook that delivered a lot of emotion, romance and quite a few laughs.  I am looking forward to reading more about Sawyer's journey in book two.
I received this audiobook in exchange for my honest review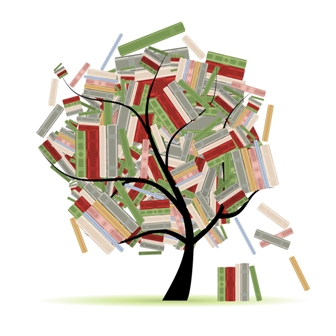 Related Posts