Find out more information about this feature and my ratings here.
Chime
Author: Franny Billingsley
Narrator: Susan Duerden
Performance: Excellent
Publisher: Penguin Audio
Available Now
Before Briony's stepmother died, she made sure Briony blamed herself for all the family's hardships. Now Briony has worn her guilt for so long it's become a second skin. She often escapes to the swamp, where she tells stories to the Old Ones, the spirits who haunt the marshes. But only witches can see the Old Ones, and in her village, witches are sentenced to death. Briony lives in fear her secret will be found out, even as she believes she deserves the worst kind of punishment. Then Eldric comes along with his golden lion eyes and mane of tawny hair. He's as natural as the sun, and treats her as if she's extraordinary. And everything starts to change. As many secrets as Briony has been holding, there are secrets even she doesn't know. – Goodreads
To say that Chime is unusual doesn't quite do justice to this unique and enchanting story.  Franny Billingsley created a world of witches and mysteries set in a small marsh-side village that is coming into violent contact with the industrial revolution of the early 1900s.  There is definitely a theme of old ways versus new industry as the leadership in the village wants to drain the swamp for railroad access.  Watching all of this is Briony, who has a vast reserve of self-hatred fed by her sister's mental condition and her step-mother's death.  Much of Briony's observations revolve around her belief that she is inherently evil, but there is still the feeling that she is trying to convince herself that it's true.  One of the very best things about this book is Eldric.  There is the opposite of instalove in this story.   Eldric is a mystery to Briony and her fascination with his manner and her jealousy of his ability to live such a  free life draws her to him.  Their romance is very slow and, more often than not, she is pushing him away.  Their slowly building relationship was one of the sweetest and most satisfying romances I have read.  They are both very flawed, but not without the desire to rescue each other, and rescue each other they do.
As narrator, Susan Duerden is outstanding.  So much of the lexicon of British  English can be told through accent and it was the accents that made this story.  Briony, Eldric, et al are the more educated class, while the locals speak in a rougher cadence.  Ms. Duerden captured this perfectly and I am certain that my love of this book is due, in large part, to her narration.  To be honest, I am not sure what I would have thought of this book had I read it.  However, as an audiobook it is outstanding.  So much of the story seemed to reside in the rhythm of the language and the repetitiveness of Briony's tortured inner thoughts.  It is a book that lends itself perfectly to audio and if you haven't read it, I give this audiobook my highest recommendation.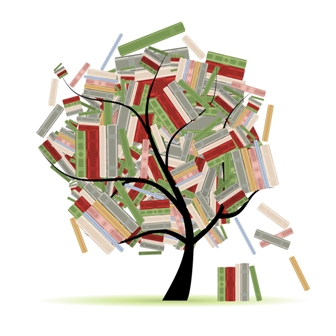 Related Posts