Find out more information about this feature and my ratings here.
Boundless
Author: Cynthia Hand
Narrator: Samantha Quan
Performance: Excellent
Available Now
The past few years have held more surprises than part-angel Clara Gardner could ever have anticipated. Yet from the dizzying highs of first love, to the agonizing low of losing someone close to her, the one thing she can no longer deny is that she was never meant to live a normal life. Since discovering the special role she plays among the other angel-bloods, Clara has been determined to protect Tucker Avery from the evil that follows her . . . even if it means breaking both their hearts. Leaving town seems like the best option, so she's headed back to California – and so is Christian Prescott, the irresistible boy from the vision that started her on this journey in the first place. As Clara makes her way in a world that is frighteningly new, she discovers that the fallen angel who attacked her is watching her every move. And he's not the only one. . . . With the battle against the Black Wings looming, Clara knows she must finally fulfill her destiny. But it won't come without sacrifices and betrayal. – Goodreads
I finally picked up this series when Boundless was published because it had so many loyal fans.  While I have read more than a few angel stories, this series was different in enough ways that I found it to be consistent with the mythology while differentiating itself in a good way.  In Boundless, we get the conclusion of an epic struggle and a very tough romantic choice.  Clara's choice isn't just "which cute boy should I pick?" but a choice of whether she should go against something that she knows is her destiny.  It's a battle of what is planned for you and your free will.  That theme of choice runs through the whole series, but it is especially strong in this book.  Clara has to draw upon her inner strength a navigate some very difficult terrain without her mom or her brother.  (Although, there is one very touching scene where she sees her mom again.  Get the Kleenex ready.)  I think my favorite part of this book was the epilogue.  I was not prepared for how bittersweet this ending would be.  Everyone ends up where they need to be, I think, but there is a touch of sadness in it that I loved because 100% happy endings never seem quite right to me.  I thought it was a great way to conclude a series that I really enjoyed.
I listened to all three books on audio because they kept the same narrator, which I like.  Samantha Quan did a great job with the voices.  Even without being told who was talking , I could always pick out the voices.  That's something that I always look for in a good audiobook.  I loved the slight accent she gave to Tucker and I loved Angela's dry tone, which fit her personality perfectly.  Overall, I highly recommend this series on audio.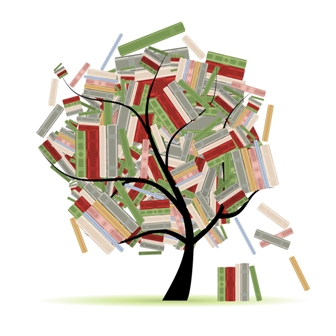 Related Posts