Find out more information about this feature and my ratings here.
I recently received some New Adult titles on audio from Atria/Simon & Schuster Audio.  Since NA is a genre I review in my romance feature, I thought I would give these New Adult audiobooks a try.
The Sea Of Tranquility
Author:
Katja Millay
Narrators:
Kirby Heyborne and Candace Thaxton
Performance:
Excellent
Available Now
Former piano prodigy Nastya Kashnikov wants two things: to get through high school without anyone learning about her past and to make the boy who took everything from her—her identity, her spirit, her will to live—pay. Josh Bennett's story is no secret: every person he loves has been taken from his life until, at seventeen years old, there is no one left. Now all he wants is be left alone and people allow it because when your name is synonymous with death, everyone tends to give you your space. Everyone except Nastya, the mysterious new girl at school who starts showing up and won't go away until she's insinuated herself into every aspect of his life. But the more he gets to know her, the more of an enigma she becomes. As their relationship intensifies and the unanswered questions begin to pile up, he starts to wonder if he will ever learn the secrets she's been hiding—or if he even wants to. –
Goodreads
Anyone who spends even one minute with me knows how much I love this book, so I decided to see what the audio was all about.  I was nervous because I had such a clear idea in my head of how Nastya and Josh sounded.  Well, let me tell you that they did a wonderful job.  I loved the way the two narrators delivered the story.  Nastya and Josh's big confrontation in his garage was like listening to theater.  The lines were delivered with so much emotion it was like reading it for the first time all over again.  Whether you haven;t gotten to this book yet, or have already read it, I highly recommend this audiobook!
Tidal
Author:
Emily Snow
Narrator:
Elizabeth Louise
Performance:
Good
Available Now
Now that Willow Avery is out of rehab, she's got one chance left to prove herself before she's officially on every producer's shit list. At least, that's what her parents and agent are claiming. She doesn't really give a damn if she never makes another movie or not—she just wants to get on with her life, get back to her friends, and find her next escape. But Willow is broke. And whether she likes it or not, acting is the only job she knows how to do. When she accepts the lead in a beach drama, Willow finds herself in Hawaii. And in Hawaii, she finds Cooper, the gorgeous surfer hired to train her for her new role. With the bluest eyes she's ever seen and the sexiest Australian accent she's ever heard, Cooper's different from the men she's used to. He doesn't want to use her. And he refuses to let her fail. But when an old friend re-enters Willow's life—a friend whose toxicity she's been drawn to time and time before and whose presence brings about the painful memories she's tried so hard to suppress—Willow will have to choose between the girl she was and the person she's becoming. The lifestyle that helps her forget the pain and the guy she's falling hard for. –
Goodreads
This story was a typical NA romance.  Tidal was a lot of fun, with great romance and to protagonists that were easy to like.  It wasn't an original story, but it was definitely fun.  I think this would be a good recommendation for anyone who is looking for a quick romance to listen to.   I will say that that Willows secret was a nice change from the dark past that most NA characters face, so that was something that made the book stand out for me.  I also liked that Cooper, while not having a perfect life, was a little more stable than many NA love interests.  I enjoyed the story and, as HEA endings go, this was a pretty good one.
One Tiny Lie
Author:
K.A. Tucker
Narrator:
Elizabeth Louise
Performance:
Good
Available Now
Livie has always been the stable one of the two Cleary sisters, handling her parents' tragic death and Kacey's self-destructive phase with strength and maturity. But underneath that exterior is a little girl hanging onto the last words her father ever spoke to her. "Make me proud," he had said. She promised she would…and she's done her best over the past seven years with every choice, with every word, with every action. Livie walks into Princeton with a solid plan, and she's dead set on delivering on it: Rock her classes, set herself up for medical school, and meet a good, respectable guy that she's going to someday marry. What isn't part of her plan are Jell-O shots, a lovable, party animal roommate she can't say 'no' to, and Ashton, the gorgeous captain of the men's rowing team. As Livie finds herself facing mediocre grades, career aspirations she no longer thinks she can handle, and feelings for Ashton that she shouldn't have, she's forced to let go of her last promise to her father and, with it, the only identity that she knows. –
Goodreads
I read Ten Tiny Breaths and was excited to continue with Kacey's sister, Livie,  as she goes to college.  This book was just as drama-filled as its companion.  The college setting was fun and the love interest, Ashton, proved to be very appealing.  I thought his story was a bit far fetched, but it still worked and ended up creating a lot of good romantic tension.  It will certainly keep you engaged as a listener.  This narrator seems to be reading a lot of NA books, including the aforementioned Tidal.  Her voice works for this age group, though, and she does good male voices and accents.
I received these audiobooks in exchange for my honest review.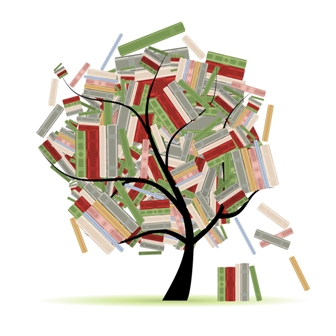 Related Posts