Every Day
Author: David Levithan
Genre: Young Adult
Format: ebook
Publisher: Knopf Books for Young Readers
Release Date: 8-28-12
Every morning, A wakes in a different person's body, a different person's life. There's never any warning about where it will be or who it will be. A has made peace with that, even established guidelines by which to live: Never get too attached. Avoid being noticed. Do not interfere. It's all fine until the morning that A wakes up in the body of Justin and meets Justin's girlfriend, Rhiannon. From that moment, the rules by which A has been living no longer apply. Because finally A has found someone he wants to be with—day in, day out, day after day. With his new novel, David Levithan has pushed himself to new creative heights. He has written a captivating story that will fascinate readers as they begin to comprehend the complexities of life and love in A's world, as A and Rhiannon seek to discover if you can truly love someone who is destined to change every day. – Goodreads
A finds him/herself in a new body and a new life every day and that unique idea serves as the basis of a heart-wrenching and emotional look about love.  A has never known any kind of permanency, but has managed to carve out a little bit of himself, like a name and an email address, so that he can remain something separate from the people he inhabits.  Something inside me broke a little when I realized that even as a baby, a toddler, a child, A never had the same parents or the same arms to hug him goodnight.  Yet, in his life he has experienced every type of person imaginable.  He has been handicapped, mentally ill, suicidal, obese but also happy and content. The rules that he lives by are strict and despite the lack of consistency in his life, he has created a moral code for himself that guides how he behaves while in a different person each day.
I refer to A as "he" a lot because that was the feeling that I got from him, but it might not be that way for everyone.  Others might feel A is a female, and therein lies the brilliance of this book.  The way the story is told turns a mirror on the reader and you find yourself looking at it as every relationship you have ever had.  You will start to examine love, its constructs and formation, all because A is no one and everyone all at once.  Without a specified gender, A becomes your idea of love, as well.  Perhaps that's what made this book feel so personal.  It seemed to be asking the question, what is love?  A takes on every possible gender, sexual orientation and physical appearance.  No matter who A was, A loved Rhiannon and I loved Rhiannon's reaction to A, because this concept clearly challenged her idea of love, as well.
I read a lot of books and it is rare that one actually makes me weep, but Every Day did just that.  It wasn't a sad weeping, although there is certainly a bitter-sweetness to this book, but rather a building up of all of the emotions that this story brought forth.  I plan on buying this book for my friends and family and lurking around bookstores to recommend it to unsuspecting patrons.  I loved every word, every laugh, every tear and I cannot stress enough how wonderful it was.  Buy or borrow this book because you will not think about love and relationships the same way after you've read it.
This book earned 5 birds:


I received this book as a galley from the publisher in exchange for my honest review.
Find David Levithan online:
Facebook
I loved this book so much that I am giving away a finished copy.  Just fill out the rafflecopter form below.  This giveaway is open internationally and you must be 13+ to enter.  Good luck!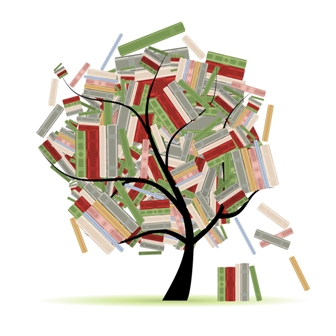 Related Posts