This is a review of the second book in the Starcrossed series.
Dreamless
Author: Josephine Angellini
Genre: Young Adult
Format: ARC
Publisher: Harper Teen
Release Date: 5-29-12
As the only Scion who can descend into the Underworld, Helen Hamilton has been given a nearly impossible task. By night she wanders through Hades, trying to stop the endless cycle of revenge that has cursed her family. By day she struggles to overcome the fatigue that is rapidly eroding her sanity. Without Lucas by her side, Helen is not sure she has the strength to go on. Just as Helen is pushed to her breaking point, a mysterious new Scion comes to her rescue. Funny and brave, Orion shields her from the dangers of the Underworld. But time is running out—a ruthless foe plots against them, and the Furies' cry for blood is growing louder. As the ancient Greek world collides with the mortal one, Helen's sheltered life on Nantucket descends into chaos. But the hardest task of all will be forgetting Lucas Delos. – Goodreads
The weight of everyone's lives rests on Helen's shoulders and a great deal of this book was Helen descending into the underworld and searching desperately for a way to free her friends from the curse that has broken Scion families apart for thousands of years.  The mother she just met is off fighting, as well, and in many ways this story is filled with a lot of side battles which makes for an exciting, if not somewhat exhausting, book.  Helen's trips to the underworld are truly nightmarish, if you'll excuse the pun, until she discovers that she might not have to do this alone.  Orion not only brings some additional love possibilities, but he also brings another perspective to the challenges that all Scions face.  Of course, Helen and Lucas continue to struggle with their feelings while trying to figure out a way to navigate both old and new dangers.
This book was obviously well researched and perhaps the one warning I might give is that it's a good idea to re-read the first book, Starcrossed, before reading this one.  It really doesn't have the little reminders that writers often insert into the story to casually bring people up to speed.  It is a fairly intricate plot, so having everything fresh on your mind helps.  I was once again impressed by the way the characters and story developed and how involved I was in everyone's well being.  Being a Scion means that there is danger everywhere and I really felt that sense of impending doom as I was reading.  There are new and dangerous characters that are introduced into the story and it all comes together to create a very entertaining page-turner.  Dreamless is a detailed, emotional and exciting second book filled with romantic tension and lots of action.
Find Josephine Angelini online:
Website
Twitter
Facebook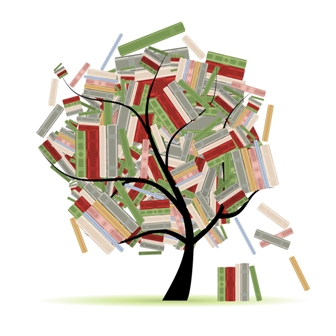 Related Posts