Dirty Little Secret
Author:
Jennifer Echols
Category:
Young Adult
Publisher:
MTV Books
Release Date:
7-16-13
Bailey wasn't always a wild child and the black sheep of her family. She used to play fiddle and tour the music circuit with her sister, Julie, who sang and played guitar. That ended when country music execs swooped in and signed Julie to a solo deal. Never mind that Julie and Bailey were a duet, or that Bailey was their songwriter. The music scouts wanted only Julie, and their parents were content to sit by and let her fulfill her dreams while Bailey's were hushed away. Bailey has tried to numb the pain and disappointment over what could have been. And as Julie's debut album is set to hit the charts, her parents get fed up with Bailey's antics and ship her off to granddad's house in Nashville. Playing fiddle in washed-up tribute groups at the mall, Bailey meets Sam, a handsome and oh-so-persuasive guitarist with his own band. He knows Bailey's fiddle playing is just the thing his band needs to break into the industry. But this life has broken Bailey's heart once before. She isn't sure she's ready to let Sam take her there again. –
Goodreads
Bailey is two things at the beginning of this book: talented and angry.  The book opens as she is dressed in costume for a mall gig.  You get a good picture of what her life is like and the life of struggling musicians in Nashville.  Bailey is the Dirty Little Secret in question, and she is trying to lie low for her sister's career, but secretly resents the way her parents seemed to have written her, and her talent, off.  Bailey had a lot of internal conflict. Despite the resentment, she still loves her sister and wants to be there for her big debut in Nashville.  Her feelings about her family and her own mistakes play a big role in her internal conflict.  When Sam comes into the picture, he tempts her into something that she really does want, but has sworn not to participate in: music.  Sam is a love interest, yes, but he's also a friend who acts as a sounding board for a lot of things that Bailey hasn't been able to talk about.   His band mates, who are all interesting characters themselves, provide a social circle that Bailey has been missing since she went to live with her Grandfather.
I loved the inside view of the Nashville music scene.  It was like watching a reality show in some ways, with the highly competitive nature of just catching a small break making everyone work really hard for any little success.  That insight gave a lot of motivation to Sam, who was right in the middle of the struggle to be known.  I think that ambition is what made him a very interesting character.  He was not the typically perfect guy.  He was flawed, interesting, and often motivated by his desire to make the band known.  However, at his core, he was a good guy.  While Bailey had some big revelations about herself, I think that Sam had just as many about his own situation, as well.  In the end, it wasn't about fixing things as much as it was about adjusting your view of the future.   Dirty Little Secret featured everything I love about a good Young Adult contemporary story; complex characters, relatable issues, and excellent kissing scenes.  Whether you're a long-time fan of Jennifer Echols or new to her work, I think that you will find Dirty Little Secret to be a very fun and satisfying read.
I received this galley in exchange for my honest review.
Find Jennifer Echols online:
Website
Twitter
Facebook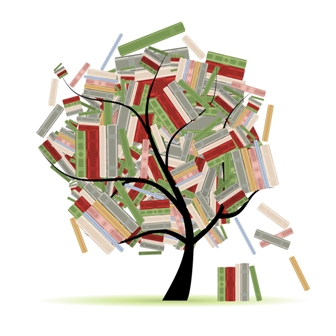 Related Posts