Diamonds & Deceit
(At Somerton #2)
Author:
Leila Rasheed
Category:
Young Adult
Publisher:
Disney-Hyperion
Release Date:
1-7-14
London is a whirl of balls and teas, alliances and rivalries. Rose has never felt more out of place. With the Season in full swing, she can't help but still feel a servant dressed up in diamonds and silk. Then Rose meets Alexander Ross, a young Scottish duke. Rose has heard the rumors about Ross's sordid past just like everyone else has. Yet he alone treats her as a friend. Rose knows better than to give her heart to an aristocrat with such a reputation, but it may be too late. Ada should be happy. She is engaged to a handsome man who shares her political passions and has promised to support her education. So why does she feel hollow inside? Even if she hated Lord Fintan, she would have no choice but to go through with the marriage. Every day a new credit collector knocks on the door of their London flat, demanding payment for her cousin William's expenditures. Her father's heir seems determined to bring her family to ruin, and only a brilliant marriage can save Somerton Court and the Averleys' reputation. Meanwhile, at Somerton, Sebastian is out of his mind with worry for his former valet Oliver, who refuses to plead innocent to the murder charges against him–for a death caused by Sebastian himself. Sebastian will do whatever he can to help the boy he loves, but his indiscretion is dangerous fodder for a reporter with sharp eyes and dishonorable intentions. –
Goodreads
Sometimes a story is so full of betrayal and intrigue that you just have to sit back and enjoy the ride.  That's sort of how I feel about Diamonds & Deceit, the second book in the At Somerton series.  Rose is trying to navigate a life as a Lady and Ada is trying to forget Ravi and Charlotte is out to get everyone.  The story move rapidly back and forth between Somerton and London.  I have to say that while I expected it to be the Georgian soap opera I wanted there were some arts in this book that were very sad.  I also think it's interesting that the author took on the subject of closeted gays in this period, especially those that were members of the aristocratic classes.  So, even with the more sensational aspects of the story, there was still some interesting historical perspective to be had.   I loved Rose's story line in this book, and her love interest was a favorite of mine.  I was a little disappointed that there wasn't as much Ravi in this book, but hopefully we will see him in the next installment.
The lives of the servants were also touched upon, though not as much since Rose is no longer "one of them".  However, there was some interesting dynamics between the girls and their lady maids, which I thought was a fun way to move the plot along.  People who are into strict historical interpretations might looks askance at some of the dialogue, which seemed a bit modern, at times, but I really enjoy this series.  It is  a lot of fun to read.  All of the scandals, secrets, affairs and love stories make it a guilty pleasure that I really don't feel that guilty about, at all.  If you are looking for a little Downton in your YA, definitely give this series a chance.
I received this galley in exchange for my honest review.
Find Leila Rasheed online:
Website
Twitter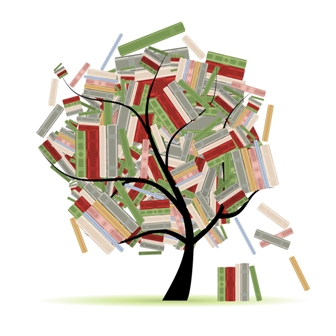 Related Posts