Defy
Author:
Sara B. Larson
Category:
Young Adult
Publisher:
Scholastic
Release Date:
1-7-14
Alexa Hollen is a fighter. Forced to disguise herself as a boy and serve in the king's army, Alex uses her quick wit and fierce sword-fighting skills to earn a spot on the elite prince's guard. But when a powerful sorcerer sneaks into the palace in the dead of night, even Alex, who is virtually unbeatable, can't prevent him from abducting her, her fellow guard and friend Rylan, and Prince Damian, taking them through the treacherous wilds of the jungle and deep into enemy territory. The longer Alex is held captive with both Rylan and the prince, the more she realizes that she is not the only one who has been keeping dangerous secrets. And suddenly, after her own secret is revealed, Alex finds herself confronted with two men vying for her heart: the safe and steady Rylan, who has always cared for her, and the dark, intriguing Damian. With hidden foes lurking around every corner, is Alex strong enough to save herself and the kingdom she's sworn to protect? –
Goodreads
Defy took the girl hiding in plain sight trope and introduced a world and a story that, while not perfect, was certainly fun to read.  Alexa and her twin brother watched their parents slaughtered and have ended up in the army.  The world of Defy was horrific in places, with a King that "breeds" soldiers by enslaving women who are unprotected.  When reading about these horrible houses here the women are kept, you can certainly see why Alexa made the choice that she did.  As the story unravels, she is put into contact with a prince and a guard who end up becoming the only people she can really trust.  Alexa is string and tough, and the many well written fighting sequences really drove that point home.  Some of the twists seemed a bit predictable, but I did like the world where the story took place.  It was full of secrets and magic, which is always a plus, for me.
Yes, there is a love triangle.  I have never found them to be problematic, so it was not an issue for me, but I did feel that the three really weren't developed as characters, especially Rylan.   However, I think that the action of this book was the focus of the story.  The battles and espionage were integral to developing the world, so while I wanted more from the people, I still felt it was a good story. Overall, this was a solid first book in a series.  Those that like fantasy will be pleased, I think, and it moved at a good pace without hitting any slow spots.  I would like to see more character development for Alexa as well as for the Rylan an the Prince.  I am intrigued by the way the two Kingdoms interact and I feel that there are still stories that will be told about the history between the two places, so I will be looking for the next installment in this new series.
I received this galley in exchange for my honest review.
Find Sara B. Larson online:
Website
Twitter
Facebook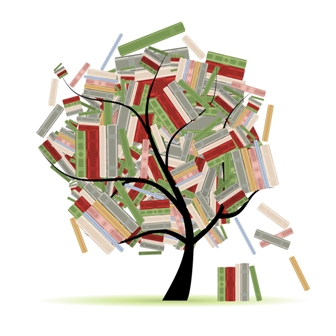 Related Posts