Defiance
Author: C.J. Redwine
Genre: Young Adult
Format: ebook
Publisher: Balzer+Bray
Release Date: 8-28-12
Within the walls of Baalboden, beneath the shadow of the city's brutal leader, Rachel Adams has a secret. While other girls sew dresses, host dinner parties, and obey their male Protectors, Rachel knows how to survive in the wilderness and deftly wield a sword. When her father, Jared, fails to return from a courier mission and is declared dead, the Commander assigns Rachel a new Protector, her father's apprentice, Logan—the same boy Rachel declared her love for two years ago, and the same boy who handed her heart right back to her. Left with nothing but fierce belief in her father's survival, Rachel decides to escape and find him herself. But treason against the Commander carries a heavy price, and what awaits her in the Wasteland could destroy her. At nineteen, Logan McEntire is many things. Orphan. Outcast. Inventor. As apprentice to the city's top courier, Logan is focused on learning his trade so he can escape the tyranny of Baalboden. But his plan never included being responsible for his mentor's impulsive daughter. Logan is determined to protect her, but when his escape plan goes wrong and Rache

l pays the price, he realizes he has more at stake than disappointing Jared. As Rachel and Logan battle their way through the Wasteland, stalked by a monster that can't be killed and an army of assassins out for blood, they discover romance, heartbreak, and a truth that will incite a war decades in the making. – Goodreads
When you read Defiance you are taken to Baalboden which is a brutal and scary place with a leader that seems to have no heart at all.  Rachel has managed to survive because of her father's position as a courier and with the secret skills of a warrior to keep her safe.  Baalboden is a place where women are not given rights or encouraged to think for themselves, but our heroine has other plans for her life.  Her relationship with Logan, her childhood crush and her father'
s apprentice, was frustrating, but in all of the right ways and with plenty of romantic tension. Although I have not been a big reader of  fantasy in the past, I have grown to appreciate this genre and I think that Defiance will please new and old fantasy fans, equally.  I found Logan's character to be interesting because while he is the love interest, he also has a very painful past which makes his advancement in the guard all the more intriguing.
Defiance does not shy away from violence.  In fact, the story seems to relish the brutality of the regime in
Baalboden
, which only served to make the book even more enthralling and edge-of-your-seat exciting.  Rachel is a strong heroine who, through the course of the book, endures a lot of loss and physical pain.  Since this book has dual points of view (which I love) I should mention that Logan endures his share of both emotional and physical pain, as well. Rachel is a worthy main character and a good foil for the more controlled Logan.  I would have liked to see a little more development in their relationship, but I expect that the next books will fulfill my wish, so I will be looking for that in future installments.  There are also some very interesting minor characters that I hope will be developed in later books.  This world was filled to the brim with interesting characters and, as the first in a series, it really made me want to know more about everyone.  Defiance has already gotten a lot of buzz and I think that readers will find it an exciting and gripping fantasy with sequels worth pining for.
This book earned 3.5 birds, rounded up to 4:


I received this book as a galley from the publisher in exchange for my honest review.
Find C.J. Redwine online:
Website
Twitter
Facebook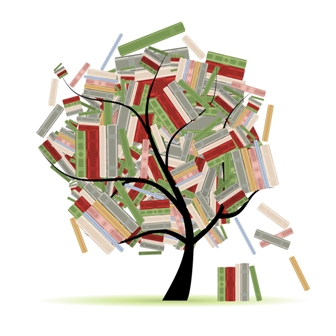 Related Posts