Death Makes The Cut
Author: Janice Hamrick
Genre: Mystery
Format: ebook
Publisher: St. Martin's
Release Date: 7-17-12
The first bell of the new school year hasn't even rung, and Texas high school teacher Jocelyn Shore is already at the scene of a murder. Friend and fellow teacher Fred Argus has been found dead on campus, and it isn't long before the annoying, albeit attractive, Austin police detective Colin Gallagher uncovers evidence that Fred might have been selling drugs to students. Shocked by her loss as well as the insinuation that Fred was a dealer who got what he deserved, Jocelyn starts asking the kinds of questions guaranteed to set fellow teachers, administrators, and parents on edge. With the school serving as the setting for a big-time director's latest film, her investigation could hardly have come at a worse time. Jocelyn, however, finds clearing her friend's name far more important than the needs of a pesky movie crew and doesn't care who knows it. But it's only when she's attacked while on set that she realizes someone is determined to make sure the secrets hidden by Fred's death remain hidden no matter what the cost. – Goodreads
The first thing I do when I read a mystery is to try to figure out "who done it" as early as possible.  That didn't work out so well for this book because I think all three of my initial theories were wrong.  Death Makes The Cut was full of witty dialogue, strong characters and lots of turns that will keep you guessing.  I really liked the school setting because it gave you a multitude of motives and suspects without any of them being too obvious.  Throw in just a touch of romance and you have a book that avoided predictability and kept those pages turning.
Janice Hamrick really captured the flavor of Austin that runs the gamut from Hollywood film crews to good ol' boys. I had so much fun reading this book!  It's been a long time since I've read a mystery and I was reminded how much I enjoy this genre.  Janet Hamrick created a story with twists, turns and lots of characters worth loving.  Jocelyn is smart, funny and very determined and I also enjoyed Jocelyn's cousin, Kyla, as well as all of the teachers and students that made the story so well-rounded.  If you are looking for an enjoyable and smart mystery, this book should be at the top of your list!
This book is the companion to Janice Hamrick's first book, Death On Tour. However, you do not need to read the first book in order to enjoy Death Makes The Cut.
This book earned 4 birds:


I received this book as a galley from the publisher in exchange for my honest review.
Find Janice Hamrick online:
Website
Twitter
Facebook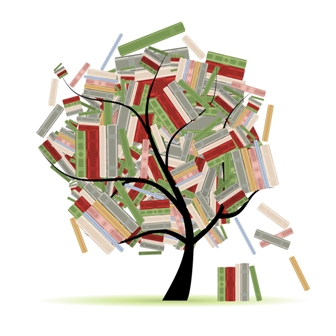 Related Posts