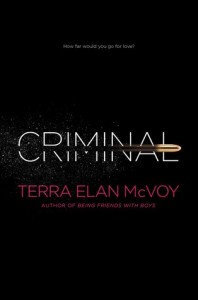 Criminal
Author:
Terra Elan McVoy
Category:
Young Adult
Publisher:
Simon Pulse
Release Date:
5-7-13
Nikki's life is far from perfect, but at least she has Dee. Her friends tell her that Dee is no good, but Nikki can't imagine herself without him. He's hot, he's dangerous, he has her initials tattooed over his heart, and she loves him more than anything. There's nothing Nikki wouldn't do for Dee. Absolutely nothing. So when Dee pulls Nikki into a crime—a crime that ends in murder—Nikki tells herself that it's all for true love. Nothing can break them apart. Not the police. Not the arrest that lands Nikki in jail. Not even the investigators who want her to testify against him. But what if Dee had motives that Nikki knew nothing about? Nikki's love for Dee is supposed to be unconditional…but even true love has a limit. And Nikki just might have reached hers. –
Goodreads
Nikki's head is a sad and confusing place to be, but that is where the reader must remain throughout Criminal.  I, for one, am glad that we only got her point of view because I'm not sure I would have felt so much sympathy for her had we watched it from the outside.  That whole inside view of the evolution of poor decisions, desperation, and tragedy is what made this book so gripping.  I think that if you grow up in a house where you are loved and valued, you take for granted how much that confidence determines who you are.  Nikki has never had that and she wants approval so badly.  She wants to be loved and to believe that Dee loves only her.  It is painful to read her thoughts while getting the sense that Dee has used her in the worst way.  Slowly, the good things that Nikki has in her life start to fall away until she has nothing and no one.
This sounds like a bleak and hopeless book, I know, but the beautiful surprise in this story was how hopeful it ended up being.  Perhaps I just needed to believe that there was a happy ending for Nikki, but I saw the small pinpoint of light in her story.  Terra McVoy has given voice to a female protagonist that is flawed, damaged, desperate to be loved, and searching for a sense of herself though her dysfunctional relationships.   The grittiness made it a very emotional story and full of unflinching truths about the main character, which  is something that I don't see often in YA.  Although his book is very dark, there is a certain poetry to the path that Nikki takes to find out what she truly needs in order to be free and that freedom can be won even when walls, both literally and figuratively, surround you.  It brings to mind the Lovelace poem, "Stone walls do not a prison make, nor iron bars a cage." In Nikki's story you will find intense sadness, but you will also find a book that is worth reading and a future for Nikki that you will want to believe in.
I received this galley in exchange for my honest review
Find Terra Elan McVoy online:
Website
Twitter
Facebook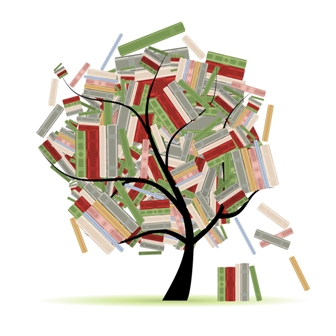 Related Posts