Crave
Author: Melissa Darnell
Genre: Young Adult
Format: ebook
Publisher: Harlequin Teen
Release Date: 10-25-11
Savannah Colbert has never known why she's so hated by the kids of the Clann. Nor can she deny her instinct to get close to Clann golden boy Tristan Coleman. Especially when she recovers from a strange illness and the attraction becomes nearly irresistible. It's as if he's a magnet, pulling her gaze, her thoughts, even her dreams. Her family has warned her to have nothing to do with him, or any members of the Clann. But when Tristan is suddenly everywhere she goes, Savannah fears she's destined to fail. For years, Tristan has been forbidden to even speak to Savannah Colbert. Then Savannah disappears from school for a week and comes back…different, and suddenly he can't stay away. Boys seem intoxicated just from looking at her. His own family becomes stricter than ever. And Tristan has to fight his own urge to protect her, to be near her no matter the consequences…. – Goodreads
Crave was entertaining and lays the groundwork for a series that promises to deliver plot twists and adventure.  The love story between Savannah and Tristan was sweet and normal in its way, set against the backdrop if a small town high school.  Along with the usual social divisions between football players, cheerleaders and, well, everyone else, there are also divisions between those that are Descendants (The Clann) and those that aren't.  Savannah must struggle to find an identity while coming to terms with the fact that the reason her family is shunned is because of her Clann mother and (now estranged) Vampire father's relationship.  It's a relationship that is repeating itself with Tristan and things haven't gotten any easier.
Having grown up in Texas, I found it a little unfortunate that the author chose to call the group "The Clann".  Even with the extra "n", it seemed a little odd, but I think its origins are more Irish than having to do with social commentary.  It's definitely a strong foundation for what should be a very compelling series. I can't wait to see what happens in book two!
This book earned 3.5 birds, rounded up to 4:


I received this book as a galley from the publisher in exchange for my honest review.
Find Melissa Darnell online:
Website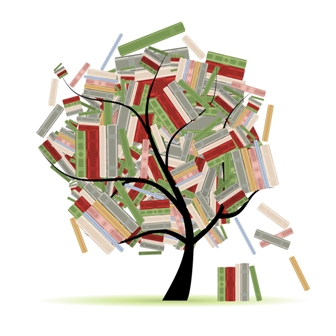 Related Posts