Counting Backwards
Author: Laura Lascarso
Genre: Young Adult
Format: ARC
Publisher: Atheneum
Release Date: 8-14-12
When troubled Taylor Truwell is caught with a stolen car and lands in court for resisting arrest, her father convinces the judge of an alternative to punishment: treatment in a juvenile psychiatric correctional facility. Sunny Meadows is anything but the easy way out, and Taylor has to fight hard just to hold on to her sanity as she battles her parents, her therapist, and vicious fellow patients. But even as Taylor struggles to hold on to her stubborn former self, she finds herself relenting as she lets in two unlikely friends-Margo, a former child star and arsonist, and AJ, a mysterious boy who doesn't speak. In this striking debut, Laura Lascarso weaves together a powerful story of anger and self-destruction, hope and love. – Goodreads
Taylor is clearly on a very self-destructive path in life and feels she doesn't need help.  When her father brings her to Sunny Meadows, she refuses to unpack her clothes or give up on the idea of escape.  Counting Backwards tells the story of a girl who holds all of the bad things in her life on the inside until they either manifest themselves as panic attacks or extremely dangerous behavior.  The world inside the facility is full of people who suffer, as well, and Taylor must learn to navigate the pitfalls of socializing with other patients while coming to terms with her own stay at Sunny Meadows.  I found Taylor's interactions with her father to be both frustrating and touching because it is clear that behind her tough exterior, she is hurting deeply and very angry.
There were a lot of things I appreciated about this book.  I appreciated a main character that is Native American, which is an ethnicity I don't see often in the YA books I read.  I appreciated the fact that issues like cutting, alcoholism and physical abuse were addressed in a very realistic way.  Unfortunately, I felt that the setting has been overdone.  There is the damaged protagonist that doesn't want help, the sassy friend who "knows the ropes" and the quiet boy with a tragic past.  I see this set-up a lot in books and movies that take place in rehab or reform facilities and the clichéd paring of personality types took something away from the story for me.  It was an emotional book and it was clear that Taylor had gone through a lot in her life, but the setting and the construct felt less than original and I couldn't quite get past it.
This book earned 2.5 birds, rounded up to 3:


I received this ARC in exchange for my honest review.
Find Laura Lascaro online:
Website
Twitter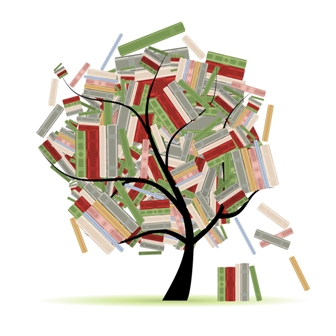 Related Posts